Planning to move your eCommerce store to BigCommerce? You have made the right decision. Online businesses that move to the most popular eCommerce platforms benefit greatly. To make the transition from Shopify or WooCommerce to BigCommerce a smooth and hassle-free one, the BigCommerce migration service providers are here to help.
What's the Hype About?
There is a lot of confusion when the question of choosing an eCommerce platform pops up. Well, part of this confusion is due to the sheer number of eCommerce platforms on the market.
Each of the eCommerce platforms, such as Shopify, WooCommerce, Magento, BigCommerce, etc. are quite popular and claim to provide the best features for running an online store.
Still, the question remains: why businesses are going for the BigCommerce platform and hiring BigCommerce migration service experts?
Are all the other platforms good? Supposedly not! For some businesses, Shopify might be better than WooCommerce or other platforms. Similarly, for some other businesses, BigCommerce might be a better alternative.
Hence, getting confused over the right eCommerce platform choices is not a new thing. But before finalizing any eCommerce platform, it is always better to compare the major platforms and then reach a final decision.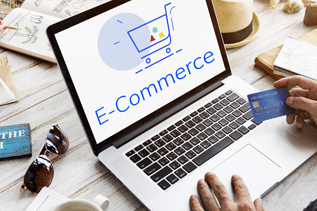 Understanding the Different Types of eCommerce Platforms
Before diving into the specifics of BigCommerce migration service providers, it is important to have a clear idea of the various eCommerce platforms and their respective segments.
eCommerce platforms are segmented into three categories:
Open Source (Magento, WooCommerce, PrestaShop, Xcart)
Hosted (Shopify, BigCommerce, Volusion)
Enterprise (VTEX, SAP Commerce Cloud, Sitecore)
If you are looking forward to scaling your online store, you should use the right platform. However, there is no definite way to declare any platform as the best. Rather, it will depend on the specific needs of the online store and the business house.
BigCommerce Migration Service: Ideal for Those Looking for CMS Flexibility
If you are an eCommerce retailer and looking for a platform that offers complete flexibility with the CMS, then BigCommerce is the right platform for you. You should migrate to the BigCommerce platform.
BigCommerce Migration Service: Mid-Sized Businesses Also Migrating to BigCommerce
Similarly, mid-sized eCommerce stores that generate around $5 million to $100 million can completely rely on BigCommerce. The reason is simple. Businesses that fall under the mid-size category need features like B2B functionality, pre-checkout upsells, advanced structures, managing many warehouses across various locations, and so on.
All these features are offered by BigCommerce. Hence, a Magento or Shopify to BigCommerce migration seems justified.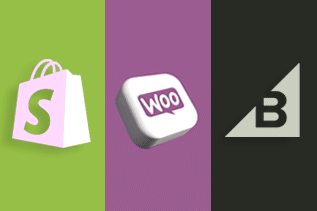 Shopify or WooCommerce or BigCommerce: Complete Comparison
BigCommerce is the next big thing in the eCommerce industry. This platform is far better than Shopify or WooCommerce. Read on.
1. Why is Shopify not a good option?
Shopify is a one-stop solution for eCommerce businesses. It allows you to create an online store, sell products, and offer customer service in every language. However, it increases the transaction fees.
Third-party real shipping costs are not allowed in basic plans. Plus, even with advanced plans, one cannot create more than 15 staff accounts.
This is where BigCommerce gains an edge over Shopify. BigCommerce does not incur huge costs. So, Shopify might not be the right option for some small-scale businesses. This is when they should consider a Shopify to BigCommerce migration.
2. Why is WooCommerce not a good option?
WooCommerce and BigCommerce are both popular within the eCommerce industry. However, they differ in a lot of ways. WooCommerce accepts multiple payment methods just like BigCommerce.
Similarly, WooCommerce offers endless customization options. Plus, online business owners can add infinite products to their list.
However, on the downside, WooCommerce does not provide complex customer support. Plus, users must have advanced technical knowledge, like coding. Also, launching a multi-currency site is almost impossible.
This is not the case with BigCommerce, since BigCommerce is one such platform that does not require a user to have in-depth technical knowledge.
BigCommerce comes with stellar tech support, so building an online store is just a cakewalk. These reasons compel many store owners to migrate from WooCommerce to the BigCommerce platform.
BigCommerce Migration Service: Migrating to BigCommerce is Becoming the Next Big Thing
Want to grow your eCommerce business? Or do you just want to promote your brand? Whatever the answer might be, changing the existing platform for an online store is a big step.
According to BigCommerce migration experts, before migrating to a new platform, it is important to identify the weaknesses, find improvement opportunities, and carry out proper research to find the best solution for the business.
BigCommerce Migration Service: Scenarios
Now, let us consider the scenarios that make migration to an eCommerce platform like BigCommerce an ideal option.
Two common instances can force merchants to move their existing eCommerce store to BigCommerce.
Let us go through the use cases that might force merchants to migrate from the Shopify to BigCommerce platform or migrate from WooCommerce to BigCommerce.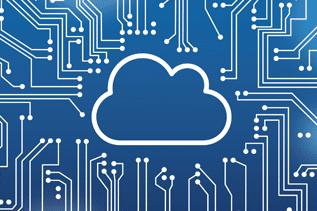 1. Change the Hosting Provider
There are some legitimate reasons for changing the eCommerce hosting provider. For instance, the present hosting provider might be too expensive or too slow or too cumbersome to operate.
Often, store owners are dissatisfied with the current uptime. There also might be some security concerns. The whole setup might not have the features or functionalities that you might be looking for to expand the business.
Many online merchants found that switching to a cloud-based eCommerce platform from any self-hosted setup is beneficial. Making the switch resulted in the following: Less downtime
More cost-effective
Easy to operate and administer
Robustness with new features
Agile with more functionality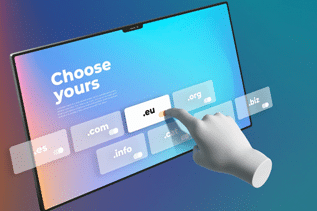 2. Change of Domain Name
eCommerce businesses who are planning to change their domain name should be extra careful. After all, changing the domain can leave an impact on the search engine ranking. So, this factor must be considered before making the switch.
Some other reasons for changing the domain name are:
Vanity: A short but sought-after and easy-to-remember domain name is available.
Rebranding: A new domain that can identify the business brand in a better way.
Partnership: Change in business or company name.
Specialization: Already have a well-established and informational site, and now you want it to expand to a store subdomain.
A domain can be purchased through BigCommerce or any third-party registrar. Do remember, if you are just changing the host but keeping the same domain name, there is no need to change the domain name registrar. The existing domain name can be used with any web hosting service.
Switching to BigCommerce is ideal for businesses who are facing issues related to the high operational costs of the existing platform. Plus, if any business is finding it hard to keep up with the costs of setting up the online store and associated support offered by the current platform, then BigCommerce can be of significant help.
Things to Keep in Mind
Before switching to another hosting provider from the existing one or changing the domain name, understand the impact that doing so will have on the search engine ranking. However, taking proper preparations and following some practices while migrating to BigCommerce will mitigate the negative impact.
But before migrating to BigCommerce from any other platform, such as Shopify or Magento or WooCommerce, etc., backing up everything is particularly important. The website content, customer and product data, and more should be backed up. The process is easy, as most eCommerce platforms allow exporting the data and information to a database file.
Once the backup is complete, make it a point to check if BigCommerce meets the store's operational needs and functionalities. If your online store requirements are fulfilled by the BigCommerce platform, do proper planning for the migration process. After all, migrating from an old platform to a new one takes time.
Once you are done with the plan, you are now ready to make the move. To make the process smoother and easier, it is better to get professional help.
In the later part of this blog post, you will get to know about the BigCommerce migration process offered by BigCommerce migration service experts.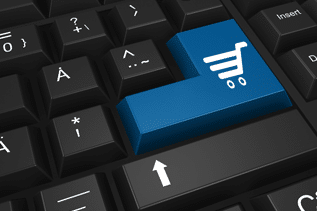 Knowing About BigCommerce
BigCommerce is one of the best platforms for eCommerce store owners. Why is it so? Let us talk about it.
It is a leading SaaS solution that allows enterprise merchants to build and manage their online stores seamlessly. The robust features include payment processing, shipping options, shopping cart functionality, fraud protection, order tracking, analytics tools, abandoned cart recovery, reward programs, and more.
BigCommerce has thousands of active users. Brands like Hush Puppies, Toyota, etc., are using this platform for their business. So, how come?
As mentioned, BigCommerce is a SaaS (Software as a Service) solution that can be used by paying a monthly fee. Plus, the customized templates offered by the platform are often used for designing an online store. The best part about BigCommerce is that even people without any design skills can use it.
Similarly, developers can take their eCommerce stores to the next level by tweaking the HTML and CSS.
In this blog post, you will walk through some of the key features of BigCommerce. Plus, you will learn why this platform is considered the best eCommerce solution for some businesses.
Key Features of BigCommerce
Depending on the plan, the key features will vary. However, some of the key features included in all plans are:
12 free templates
Sell unlimited products
A drag-and-drop page builder
Use the shipping rate of one's choice
PayPal integrations; also, many other payment gateways
Option for multiple payment methods, such as credit cards, Google Pay, and Apple Pay
Tweak CSS and HTML
Product review
Create unlimited staff accounts
Blogging function
SEO tools
Discount coupons and gift vouchers
Integration with third-party apps
Other Features
Irrespective of the plan a customer picks, BigCommerce offers reporting functionality, such as sales reports, marketing reports, customer reports, and finance reports. Also, with the help of SEO tools, the site can be optimized for mobile users.
BigCommerce: Who can Use It?
BigCommerce is a fully hosted online platform meant for small to mid-size online businesses. This platform is equally helpful for enterprise-level businesses.
Businesses looking forward to scaling their eCommerce business or simply wanting to manage their online store in a better way can opt for this platform. It is suitable for all those who are looking for omnichannel selling or multiple POS integrations.
1. Ideal for Enterprise Level Businesses
Similarly, enterprise-level businesses can move their brick-and-mortar stores online by using this platform.
BigCommerce is designed in such a way that even people who do not have much technical knowledge can use this platform. It can even satisfy tech-savvy users who want to customize the platform.
2. Ideal for eCommerce Business
Now, it will not be wrong to say that BigCommerce is the best option for all those eCommerce businesses that:
Need to grow their business quickly. For that, they need a platform that will offer powerful tools with diverse functionalities.
Run a B2B company with enterprise-level solutions. BigCommerce is one such platform that comes with a host of B2B features.
Sell a combination of both digital and physical products. Since BigCommerce offers a mixed inventory, businesses can sell any number of products.
However, all those who are new to the eCommerce industry should avoid using this platform. This is because BigCommerce becomes expensive with time. Unless you have a full-grown business, try to avoid BigCommerce. Moreover, the platform comes with only 12 templates, which might limit the website design for eCommerce newbies.
Businesses that have many product categories or multiple variations of each product should opt for this platform. This is because BigCommerce does not limit the number of products that can be sold through the platform.
Advantages of BigCommerce Over Other Platforms
Wondering why you should make the switch to the BigCommerce platform? Or in what way does the BigCommerce platform get an extra edge over other eCommerce platforms?
Let us check it out.
1. Affordability
Setting up an eCommerce store is a huge undertaking. It involves picking the right platform, choosing the best themes, plugins, and many more tasks. Also, it eats at profits, which is even more frustrating.
However, migrating to the BigCommerce platform is the best way out. It is an affordable solution for eCommerce retailers. Being a cloud-based solution, business houses can cut down on the development costs.
Plus, the standard plan starts from $29.95 per month and comes loaded with plenty of features. Other plans like Plus and Pro are available for business houses and will cost them $79.95 and $299.95 per month. However, the features vary depending on the plan one chooses.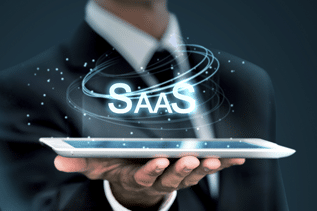 2. Open SaaS Model
Due to the SaaS model, BigCommerce merchants do not have to manage every IT aspect of their eCommerce store. There will be trained and experienced developers to manage such tasks. Apart from flexibility, some other advantages offered by SaaS over on-premises platforms include lower ownership costs, quick implementations, simple development solutions, better integration, and complete integration support.
3. 24X7 Support
A dedicated support team is present for BigCommerce store owners. The support professionals will resolve any technical issues that any eCommerce retailer might have very quickly.
4. Apps
BigCommerce offers a wide range of apps that can be easily integrated within the platform.
These are some basic advantages that BigCommerce comes with over other eCommerce platforms.
Online shopping has become a new trend. Over the past few years, many businesses have moved online. So, one must ensure that their online store stands out from their competitors. This can be accomplished when one chooses the right eCommerce platform.
Out of various eCommerce platforms, the BigCommerce platform is the best. This platform comes bundled with many enhancement features and functionalities that simply leverage the capability of any online store without increasing the hosting or other related costs.
BigCommerce Migration Service Experts Show Reasons for Switching to Big Commerce
Many other eCommerce platforms are available on the market. However, eCommerce retailers are opting for BigCommerce as it comes power-packed with many functionalities and solutions that are beneficial for the online store.
Let us walk you through the reasons that make BigCommerce a powerful platform over other eCommerce platform.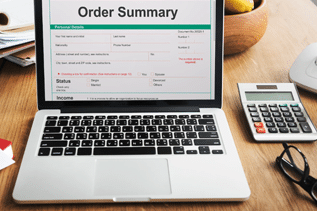 1. Built-in Order Management System
The order management system offered by BigCommerce allows businesses to track down orders and eventually process payments. In fact, the seamless integration of the payment gateways, such as PayPal, Stripe, and Google Checkout, makes the process of product payment easy for customers.
2. Limitless Storage
The name of this platform is completely justified since it offers limitless storage. Yes, irrespective of the plan one picks, the storage option is better than other platforms that come with storage limits.
Hence, business professionals can store as much data as they want. They can store product images, catalogs, customer data, and more.
Plus, the huge amount of data that is stored will not slow down the loading time of the site. Neither will it impact the front-end operations. Being a SaaS platform, BigCommerce can deal with a lot of data.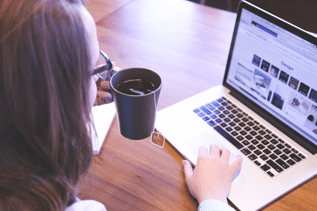 3. Fast API
BigCommerce is one such platform that offers a lighting fast API. In other words, the API offered by BigCommerce is 100 times faster than other platforms. This is beneficial, especially when one is connected to an ERP and wants to synchronize data. For instance, eCommerce businesses are required to update their pricing or add product descriptions time and again. This is done for more than 20,000 items at a time. On other platforms, the update might take hours or days. However, in BigCommerce it gets done within minutes.
4. Shipping Integration
To run an eCommerce business successfully, it is important to have a proper partnership with shipping carriers. Third-party dependence for shipping is costly. However, with BigCommerce there are no such issues.
Regarding shipping, BigCommerce allows a shipping integration feature. This allows any BigCommerce store to offer a two-day shipping policy for the items purchased from the store.
As a matter of fact, BigCommerce integrates itself with FedEx, UPS, and USPS carrier accounts. Hence, it becomes easy to ship orders from the store. Plus, the built-in shipping calculator allows online store owners to offer an accurate shipping rate for the placed orders.
5. Akamai Image Manager
Images play a crucial role in addressing one of the existing issues that customers face while shopping online. Consumers are not able to touch or feel the product in person while making the purchase. However, BigCommerce merchants who made Akamai Image Manager a part of the closed beta witnessed a 70% improvement in the site loading time. Akamai Image Manager is an automated image optimizer that helps a site load fast and is free for BigCommerce customers.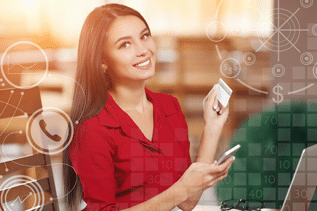 6. Offers Exceptional Support
The BigCommerce platform offers exceptional support to enterprise-level merchants. These merchants have easy access to a host of advanced features and functionalities, which are not generally available for the smaller merchants, such as abandoned cart recovery, real-time shipping rates, and so on.

The support team can guide eCommerce store owners to make good use of the platform. For instance, with the help of professionals, site owners can identify their growth opportunities and even troubleshoot issues that might come up.
These are some of the compelling reasons that show why BigCommerce is becoming the most preferred platform for the eCommerce industry. However, if you are still not convinced, follow the rest of the blog to know how businesses can benefit from the migration.
How can Businesses Benefit from Migrating to BigCommerce?
Migrating to BigCommerce is becoming a popular trend. Businesses both small and large are migrating to the BigCommerce platform because of many reasons. Let us review these reasons.
1. Improved SEO Ranking
Studies have shown that 81% of shoppers start to search for any desired product by using a search engine. So, online businesses need to rank highly across the search engines. The ranking is a critical factor for determining the success of the online store.
To achieve a high rank, online success is important. For online success, the online platform must be well-structured and designed from an SEO perspective. Among various eCommerce platforms, BigCommerce is a platform that is SEO compatible and can drive more traffic.
When a platform drives more traffic, the ranking of the online store will go up.
BigCommerce makes good use of SEO practices, utilizing Google-friendly URLs and offering support for accelerated mobile pages.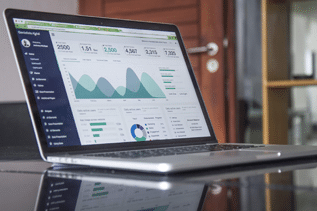 2. Improved Site Performance
Integrating with any eCommerce platform offers eCommerce owners greater control over the content, inventory, features, and even the site structure without depending on two different software.
Also, the order management feature that allows reviewing and approving orders saves a lot of time during the shipping preparation process. With BigCommerce, businesses get the right boost for their business.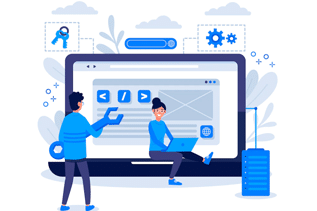 3. Comes with Advanced Customization
With BigCommerce, businesses are not confined to any standard or existing layouts. Rather, the platform offers many free and customizable templates. These templates can be used by eCommerce retailers easily.
They can edit and create any product or landing page in a manner they always envisioned the store. Apart from the 12 template choices, the drag and drop interface makes the process of page editing a breeze.
3.1. The Best Part of BigCommerce
BigCommerce offers many options to businesses with 250 product listings. With BigCommerce, bulk editing is possible for the product categories.
The wide array of features and integration options permits businesses to contact large marketplaces, such as Amazon, Facebook, and more. Plus, BigCommerce can easily adapt to any type of device while the themes will seamlessly optimize the shopping experience.
4. Build Dynamic Storefronts Without Knowing Coding
One of the remarkable developments in the world of web development is BigCommerce's Stencil Theme Platform. The WYSIWYG theme editor permits developers to change certain features without applying any coding. For instance, developers can change the item numbers to be displayed or the custom colors and fonts.
The themes are completely responsive and make use of Browser sync for previewing any changes brought to mobile, desktop, and tablet. Developers can use standard languages, such as YAML conventions and Handlebars for customizing the store and not interrupt the store's live operation.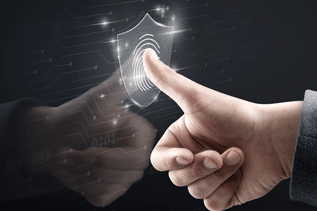 5. Get Powerful Security
Among various eCommerce platforms, BigCommerce is one of the most secured ones in today's market. This platform is fully compliant with PCI. In other words, it can integrate an existing WordPress site with the proprietary platform, helping online stores to achieve PCI compliance.
The platform offers diverse tools and features that can keep an online store and its data completely secured. Plus, this platform provides fraud protection, password encryption, SSL certification, and many more things. It ensures that data is properly protected with encryption technology.
BigCommerce offers a team of security experts who can ensure whether the platform is safe or not. Plus, they monitor the site constantly to find out new threats.
6. Scale Your Business
BigCommerce is designed for business professionals who want to expand their business for the long-term. As it is designed for the future, its features and functionality, such as marketing capabilities, can easily scale the business.
The built-in features and the CMS were created specifically for increasing traffic, offering a smooth shopping experience for recurring sales and eventually helping B2B and B2C enterprises for future success.
Also, BigCommerce offers multi-currency options for every theme and reaches out to a wider audience.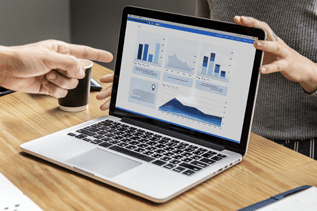 7. Increased Reach and Visibility
When one picks BigCommerce as the hosted eCommerce platform, it can offer the store more visibility. In other words, the store will be visible to millions of online shoppers. Due to the increased visibility, the online store will be able to attract more customers and eventually make good sales.
The platform comes with some powerful marketing tools. With the tools, it becomes easy for eCommerce business professionals to reach out to their target customers and bring more sales. It also comes packed with SEO features, in-built social media tools, email marketing integration, and so on.
8. The Ease of Use
The setup process is a quick and easy one. Hence, it can help businesses resume their operations quickly. Moreover, the platform comes packed with integration solutions.
Thus, businesses can easily tag their store across big marketplaces, such as Facebook. Also, BigCommerce offers shopping cart optimization in an effortless way.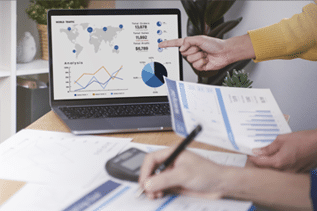 9. Reduced Setup and Migration Time
The best thing about BigCommerce is that the launch time is much less in comparison to other platforms. For instance, migrating to BigCommerce might take just two to three months or less. It takes half the time in comparison to other platforms that take six months or more.
In other words, the setup process is quick and simple. This makes launching the eCommerce site easy. One does not need to be a technical expert for setting up an eCommerce store with BigCommerce.
Other Advantages That Online Stores Will Gain After Moving to BigCommerce
Let us see why businesses are migrating to BigCommerce or availing BigCommerce migration services.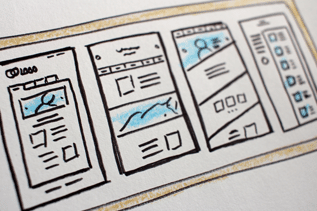 1. Mobile Friendly Themes & Templates
BigCommerce offers a wide array of themes and templates, both free and paid to pick from. All these themes are responsive and fall under several categories. Moreover, the themes work perfectly well across all mobile devices.
The shopping cart can be optimized, and the purchase rate can be improved. Studies have shown that 71% of shopping cart abandonment occurs due to poorly optimized mobile pages.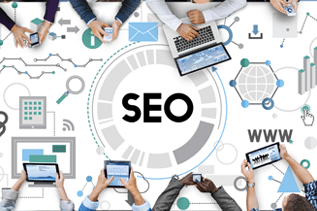 2. Completely SEO Friendly
In this competitive business environment, it is hard for eCommerce businesses to find success. To drive business growth, optimizing an online store to meet with the dynamically changing algorithms of the search engines is a must.
The best part about BigCommerce is that this platform follows the latest SEO practices. Apart from the SEO friendly practices, the platform even allows users to add keyword rich information in the SEO field manually.
3. Manage Products, Customers and Orders in a Professional Manner
Apart from the easy-to-use interface, BigCommerce offers an intuitive dashboard for handling the products, orders, and returns. This platform even offers customers advanced filtering options, depending on the categories, pricing, brands, and reviews. It comes with features like 'Quick Search Bar' that allows accessing and managing products easily.
Similarly, handling a big volume of customers is easy with BigCommerce. This platform being customer-centric allows segmenting the customers into various customer groups depending on the promotions, pricing, and product access. It allows curating store information to different customer groups.
BigCommerce Migration Service Experts Share BigCommerce Data Migration Myths Debunked
Regarding eCommerce re-platforming, there is a lot of misinformation. In this blog post, we will debunk those myths.
1. Loss of Sales
During data migration, your store will not be offline. So, you do not need to worry about losing sales. In other words, there is no downtime.
Rather, while your new store is being built, customized, and tested, your existing store will continue to operate on the current platforms. Thus, customers will be able to shop online without any problem.
2. Design Problem
Lots of eCommerce owners fall in love with the present design. But they worry that their existing design will not work on BigCommerce. Thankfully, BigCommerce offers open template files. This allows bringing in any custom design elements from the old platform to the new platform or BigCommerce store.
3. Loss of Traffic
Traffic loss will become applicable only if the 301 redirects are not carried out in the right way. However, if you are migrating your old store by taking the professional help of the experts, domain authority and link juice from the old eCommerce platform will be available for the BigCommerce platform. Hence, businesses do not need to worry about traffic dropping or other problems.
4. Store Cloning
Re-platforming to BigCommerce is not cloning the old eCommerce store. Rather, it is the process of transferring the existing eCommerce data from one eCommerce platform to another.
During the process, store owners are required to go through some changes. However, BigCommerce can meet any requirements of the store owners. For instance, BigCommerce integrates many payment gateways. Similarly, unlike other platforms, BigCommerce has an unrestricted API.
5. No Help Required
Migrating from an existing eCommerce site to a completely new platform is a daunting task. Hence, one should not try to do it on their own. Migration requires technical skills. For this reason, the process of re-platforming is best left to the professionals.
So, business professionals who are planning to switch to a BigCommerce platform from the existing one can do so without any fear. BigCommerce is the right platform for them.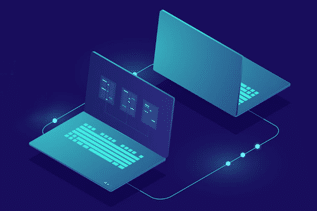 How to Migrate to BigCommerce
Planning to migrate your existing eCommerce store to BigCommerce? This blog post is just right for you. Here we will show how BigCommerce migration service experts are helping on this matter.
1. Ensure Re-platforming is the Right Thing for You
Firstly, determine whether you fall under any one scenario that calls for eCommerce migration. If you fall under any one scenario, then migration is all that you need.
2. Verify BigCommerce is Right for Your Business
Secondly, ensure that the BigCommerce platform can meet the needs of your online store. For instance, if your business generates a revenue of more than $5 million per year, then migration is necessary. Similarly, if your business offers more than hundreds of products, then BigCommerce is surely the right platform.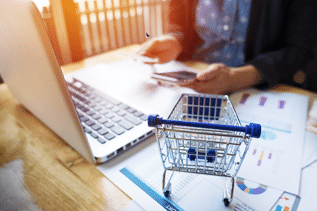 3. Gather All Data and Shopping Cart Details
Before you kick-off the migration process, try to be organized. Look into the database and gather all information that you will need after the migration process is over.
Plus, clean out the data that you do not need. This is a tedious process. So, get ready to spend some time on this task.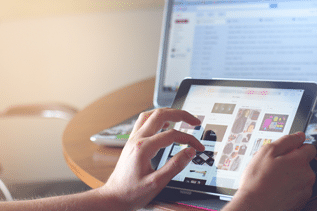 4. Choose Data That You Need to Transfer
In this step, store owners or users will need to narrow down the data that is going to be present in BigCommerce. It is best to keep things simple and focus on data related to products, customers, orders, product options, and functionality.
5. Migrate and Re-platform
Once everything is in place, it is time to move the site from its existing platform to BigCommerce.
These are some steps associated with a BigCommerce migration from any other eCommerce platform. Allow us to take you through the migration process in detail.
Migrating to BigCommerce: Detailed Overview
When you plan to avail BigCommerce migration services, keep in mind the following.
1. Confirm Requirements
Before moving ahead with the BigCommerce migration service or any migration process, make sure the new hosting platform meets all your eCommerce requirements and operation needs.
For instance, you can check if the new hosting platform will need to depend on third-party software for completing certain tasks or not. Plus, create a trial store for testing the design and functionality shortcomings.
2. Back Up Everything
It is important to keep a backup of every data present on the site. The backup will safeguard you from any data loss during the migration process.
3. Create a Plan
Moving a store to any new eCommerce platform is a daunting task. This is true for well-established stores. One should remember that migration takes time. Hence, the process can be made more predictable by creating a migration schedule.
Often BigCommerce migration experts maintain a proper schedule or timeline for any BigCommerce migration service project they take up. This helps them to deliver their promise of completing the migration in time to the customer.
The amount of time for developing the new site and data transfer must be considered. Once the site is thoroughly tested, it can be launched. It is important to document each step for tracking progress and pointing out issues that might pop up.
4. Migrating the Whole Site
BigCommerce comes with a host of features that make the movement from one platform to another smooth one. It is important to import details related to products, product options, product images, and customers. Also, it is vital to transfer the product catalog details to BigCommerce.
5. Checking the Essentials
You must ensure the site is ready for taking orders. For this, you must:
Check out the product categories
Select and set up the Payment Gateway
Configure the shipping settings
Configure the tax settings
Purchase SSL certificate
Test the checkout process, shipping, payment, and the tax settings
6. Maintain Continuity
While switching from one web-hosting provider to another, make it a point to make the old site available for as long as possible. This will reduce downtime. This step is closely followed during a BigCommerce migration service.
7. Promote New Store
Make it a point to email your existing customers about your new store. Similarly, announce it on social media channels. When starting a new site, offer certain incentives that might pull customers to try the new site.
Again, we would like to remind you that the whole process of migration should be done under professional guidance. However, here is a quick overview of the migration process.
Things to Expect During Catalog Migration Process
BigCommerce offers complete tech support for handling catalog migration details. BigCommerce offers a 27-point migration checklist pertaining to strategy, design, development, and post-launch.
Here is a complete checklist for migrating to BigCommerce. Take a look:
Compare the functionality of built-in vs. third party apps.
Consider and initiate the integration redirects.
Meet stakeholders and test the platform.
Establish the data shopping cart migration and launch migration.
Redesign the site and relaunch it in beta.
Carry QA with stakeholders.
Relaunch the site publicly and redirect the URLs.
BigCommerce Migration Service: Migrating to BigCommerce SEO Checklist
Many businesses look forward to migrating their online store to BigCommerce. However, they are not sure of what the process will entail.
BigCommerce makes certain SEO aspects available on their platform. Here is a comprehensive checklist that must be investigated.
1. Pre-Migration Preparation
If you want to avoid surprises, make sure to follow these steps. However If you are availing BigCommerce migration services, you have nothing to worry about. The BigCommerce migration experts will help you to migrate to BigCommerce.
The experts who offer BigCommerce migration services will do the following:
1.1. Run a Crawl
Before initiating the migration plan, understanding the scope of migration is very important. Make sure the technical issues will not get transferred to the new CMS. For instance, if you find some pages with self-referring canonicals, they must point towards other URLs.
1.2. Collect Data from Old Site
To collect data from the present site, software like Screaming Frog can be used. Also, benchmark the current site's performance, especially focusing on the page load speed. This is an integral part of the BigCommerce migration service followed by BigCommerce migration experts.
1.3. Be Prepared for Redirects
With the data received from Screaming Frog, start to redirect the pages from the present site to the new site.
1.4. Prepare the New Site's Structure
It is extremely important to check the present site's structure against the chosen theme and template offered by BigCommerce when availing BigCommerce migration services. This will eventually simplify the migration of the site structure, content, and even the design.
2. The Migration Process
BigCommerce migration service professionals help with the migration process. Basically, in this step, it becomes easy to track down the changes that must be addressed during the migration.
The steps are:
Migrating Old Site's Pages
Implement Redirect Strategy
Prepare Robots.txt File
Create an XML Sitemap
Prepare HTML Sitemap
2.1. Migrate the Old Site's Pages
As a part of the BigCommerce migration service, use the staging space offered by BigCommerce to migrate the pages of the old site. Import URLs in proper order, i.e., the most important ones should be on the top and the least important ones should be below.
2.2. Implement Redirect Strategy
Based on the prepared strategy, start redirecting the old site to the new one. With BigCommerce 301 redirects, this is easy. All one needs to do is go to Server Settings and then select 301 Redirects. After selecting 301 Redirects, one needs to click on Add Redirects.
During the BigCommerce migration service, a page with the old URL field will appear where all the old URLs must be added. Once all URLs are added, they must be saved. Next, one can pick between manual or dynamic redirects. If the URL page changes, then the 301 redirect will update automatically.
2.3. Prepare Robots.txt File
A robots.txt file can redirect search engine spiders to the pages that need to be indexed.
2.4. Create an XML Sitemap
BigCommerce is one such eCommerce platform that allows generating XML sitemaps automatically. Do check for broken links and fix them before the site goes live. For checking the broken links, Google Webmaster Tool can be used.
2.5. Prepare an HTML Sitemap
This platform also allows you to create HTML sitemaps automatically. Do include a link in the footer.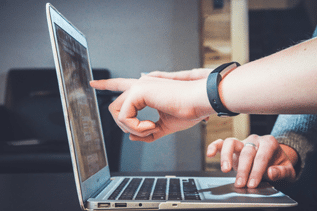 3. Post-Migration Fixes and Checks
As you know, a site's migration can badly impact the ranking across SERPs. So even after the BigCommerce migration is complete, it is important to carry out some checks and ensure there are not any issues. The steps are often a part of the BigCommerce migration service. They are:
Resolve Duplicate Content Issues
Fix Broken Links
Push Site Live
3.1. Resolve Duplicate Content Issues
Simply redirect, rewrite, or delete the duplicate URLs. There could be many reasons for duplicate content, including uppercase letters in URLs, sites accessible on both HTTP and HTTPS, directories with and without a trailing slash, etc.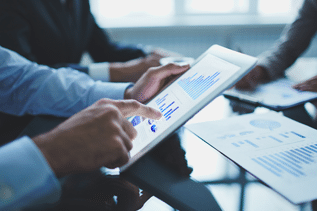 3.2. Fix Broken Links
You will need to fix any broken links if present. For this, run the site on Screaming Frog. This will help ensure there are no internal or external broken links or 404 errors.
3.3. Push Your Site Live
Once all the issues are addressed, the site can be made live.
4. Monitoring the Site After it is Live
If eCommerce businesses have changed the domain name of their site, they will need to carry out some more steps.
Notify Google
Keep a Tab on Redirect Strategy
Manual Checks
Monitor Crawl Errors
Update Inbound Links
Eliminate Linking Errors
4.1. Notify Google
It is crucial to keep Google or Bing updated about the new domain name of your site. It can be done by using Google Search Console or Bing Web Master Tools. This will eventually help to index the site.
4.2. Keep a Tab on Redirect Strategy
Place the old site's URL in Screaming Frog to check that the redirecting is going on as planned.
4.3. Manual Checks
Doing a manual check helps to detect problems, like XML sitemap or HTML sitemap errors.
4.4. Monitor Crawl Errors
Check for any crawl error reports submitted by Google Web Master Tools or Bing Web Master Tools.
4.5. Update Inbound Links
Ensure your new site is still getting the 'link juice' from the inbound links.
4.6. Eliminate Linking Errors
Crawl the new site with Screaming Frog for checking any category errors.
5. Other Steps
The BigCommerce migration experts follow these steps after they migrate Shopify to BigCommerce or WooCommerce to BigCommerce.
5.1. Proper Backup
Since the BigCommerce platform witnesses frequent site transitions from other eCommerce platforms, it offers an extensive guide, third-party tools, and even some in-built tools to make the transition a smooth one. However, with BigCommerce migration services, transition issues can be easily avoided.
5.2. Work with SEO Professionals
BigCommerce migration experts will need to work simultaneously with SEO professionals. This will ensure that the ranking of an eCommerce site is not affected during the migration process.
Taking Professional Help
Many risks are associated with eCommerce store migration. However things can go haywire if you do not have technical knowledge and expertise on moving the data, handling redirects, and associated complexities of the process.
Since there are a lot of steps involved, it is best to talk to BigCommerce migration experts. The professionals have vast years of experience in this field and are more than happy to help businesses in this matter.
If you are a merchant and planning to use the BigCommerce platform, simply take the expert advice offered by the eWay Corp team.
Our experts will help you migrate your existing online store to the BigCommerce platform without hassles. Having years of experience in BigCommerce migration services, they will get the job done properly.
Wrapping Up
BigCommerce is one of the major players in the eCommerce industry. This platform has earned a great reputation among eCommerce owners owing to its flexibility and scalability.

So, if you are planning to migrate to your online store, working with the BigCommerce migration experts can be of great help. The expert professionals will not only pinpoint why BigCommerce is the right platform, but also ensure secure and safe migration of your online store.