Curious about creating an eCommerce store? If yes, you are on the right post. Opening an online store has never been easy. WordPress comes with a wide array of tools and makes it easy to set up any type of eCommerce site for selling all sorts of products. It doesn't matter whether you are a pro or a complete newcomer to the world of online selling, WordPress is an ideal platform for starting an eCommerce storefront.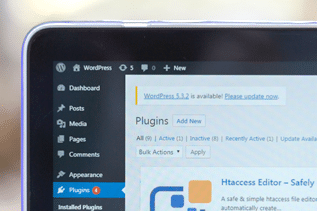 Knowing About WordPress
Although WordPress started as a blogging tool, it has evolved as a powerful and scalable website-building platform. WordPress helps with the creation of any type of eCommerce store with its wide range of plugins and templates.
In simple terms, WordPress is one such powerful and scalable CMS in use today. This platform lets you host and build several types of websites, including an eCommerce store. So, if you are planning to build an online store, consider using WordPress over anything else.
But wait a minute! You might think you do not know how to start an online store in WordPress. No worries!
In this blog, we are going to show how to build an eCommerce WordPress store very easily. In fact, you don't need to have any technical knowledge for it.
Things You Need to Create an Online Store
If you plan to open an online store and don't know where to start, don't freak out. This blog post will not only guide you through the steps for creating your online store but will take you through the basics. Only after that you will understand why WordPress is regarded as the best platform.
But before discussing the basics, keep in mind that to get started with an eCommerce WordPress store, you will need a domain name, a web hosting account, and an SSL (Secure Sockets Layers) certificate.
Once you are ready with a domain name and hosting account, you are good to go. With some simple tips, you will be able to create a beautiful online store in WordPress on your own.
Understanding the Basics
You might know WordPress is considered the most powerful CMS. It is a free, open-source website creation platform. Also, WordPress offers an effortless way to build websites.
All these statements are true. But what is more important is to have a clear idea about what WordPress can do for you. To put it simply, WordPress is a tool that allows a user to create a site they want. It comes with an admin panel, where the admin can adjust the site and give it the look they want. The best part is that the admin panel is extremely easy to use.
1. WordPress Theme
The theme is like a design framework for a website. It not only defines how the website will look, but also allows adding some functionality and features. Every WordPress theme is unique because of its design.
When the WordPress theme is installed, the default WordPress theme gets activated. One can use the default theme or any other theme that suits right for the online business.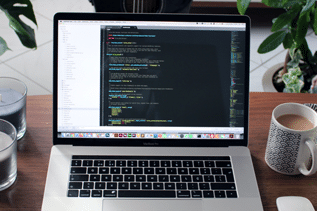 2. WordPress Page Builder
A page builder is a plugin for a theme that allows structuring and designing the pages with very little effort and time. The default WordPress Page builder is Gutenberg. However, Elementor or the WPBakery page builder is also popular.
3. WordPress Plugin
The plugins are add-ons that improve the functionality of a theme. For instance, if you are using a theme that does not have the option to set a calendar, then you can add a plugin that allows you to offer calendar functionality. Plugins can be free or premium, and both options are considered great.
Now that you know about the basics of WordPress, it is time to know the reason that makes WordPress so popular for the creation of online stores or eCommerce WordPress stores.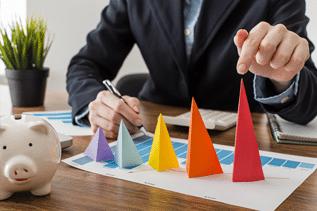 Why WordPress is the Best for eCommerce Business
Based on some studies, WordPress is known to power more than 43% of websites, which ranges from blogs to some of the top eCommerce stores. This free and open-source platform comes with a set of core codes that defines the website framework. Also, one can transform an existing WordPress site into an online store within a short time.
In fact, with the available framework, it is easy to create any type of website thanks to the easy availability of WordPress themes, plugins, and even plugin extensions. Moreover, the versatility of this platform allows people with zero coding skills to build a completely functional online store in a jiffy.
WordPress Community: Contributors + Developers + Users
Since WordPress is a popular content management system and a website builder, it has a huge community of contributors, developers, and users. The WordPress community works hard to come up with an improved or upgraded version of the WordPress platform from time to time. Plus, they develop plugins and themes to make WordPress websites more interesting for their users.
The best thing about having a big WordPress community is the vast number of resources available at any point of time. So, if one needs any kind of help with setting up an eCommerce WordPress store, the online community be a guide.
The WordPress community serves as a treasure trove of online courses, blog posts, forums, and webinars that need to be explored before building an online store with WordPress.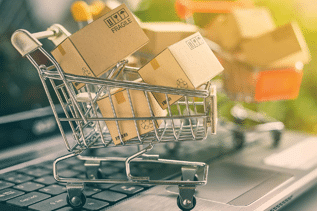 Setting up an eCommerce WordPress Store
If you have built a WordPress site, you might know the core WordPress software does not contain any eCommerce features. But with the help of plugins like WooCommerce, it is easy to add full functionality to the WordPress online store.
As you might know, before building an eCommerce store, creating the foundation of the eCommerce WordPress store is important. So, it is important to:
Set up a basic WordPress site in case you don't have it.
Install a WordPress eCommerce plugin.
Once the eCommerce foundation is ready, building the online store is quite easy.
Here, one needs to keep in mind that for controlling the design, it is important to install a WordPress theme that is compatible with the chosen plugin.
The preferred eCommerce plugin allows setting many key details, like shipping, payments, and more.
For any extra features needed, additional WordPress plugins can be used.
What are the Steps?
Now we will take you through the steps of setting up an online store. Read on.
1. Pick your niche
What do you want to sell? First, you need to decide on that. Many things will depend on that decision.
Here are some tips that can help you to identify your niche.
1.1. Start with your interest & passion
Mostly, when you are trying to figure out how to start an online WordPress store, it is best to go with something from which you have knowledge.
1.2. Research your niche ideas with online tools
The web is flooded with a lot of tools that can be used for researching various niches and markets. Some tools that can be used for the research process are:
These tools are used for identifying the problems that a store might have. The best way out is to start with a 'seed idea.' The tools will take the seed idea and then offer a list of related suggestions. With the list and the seed idea, you can finally decide how the store is going to be.
1.3. Research your competition
This is a bit controversial. Other businesses on the market are not your obstacle. Rather, they can be regarded as an opportunity for your business. You can learn about the products they are selling, or the techniques used by them.
Check on your competitors to learn what sets their WordPress eCommerce solutions apart from others.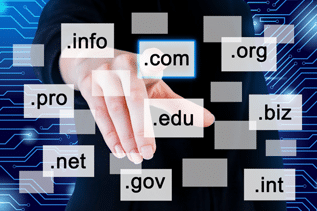 2. Picking a domain name
When you are planning to start an eCommerce store, especially an online WordPress store, picking a name for the store is the most important part.
Giving a name can make your business look real. Also, it will help your business/brand get positioned in the market properly.
When you are opening an online store, the domain name must be chosen wisely. Remember, the domain name is going to represent your brand.
The domain name is going to be your website's address on the net. It is the name that users type on the browser to reach your website.
You can buy a domain name from any domain provider. However, you can also find a good domain name by using a domain generator, like LeanDomainSearch.
3. Buy a domain name
If you want to purchase a domain name, you can use services like Google Domains or Cloudflare Registrar.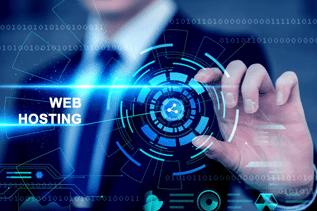 4. Purchase web hosting
Once you have the domain name, you will need to find a good web hosting provider. Remember, every website needs hosting. It is just like selecting a piece of land on the world of the internet.
When it comes to picking the right hosting provider and the type of hosting needed you should consider the store you are going to build.
It is best to avoid shared hosting. This is because when you are sharing the server with other websites, there is a chance of your data getting hacked.
Compared to other eCommerce platforms and website builders, WordPress is a bit easy to handle as well as maintain. So, there is a need to choose the hosting provider carefully.
4.1. Web hosting names
You will get options like WordPress.org or WordPress.com. The latter is the best since it will offer you hosting, domain name, and even access to the CMS. On the other hand, WordPress.org, being a self-hosted solution, needs to be downloaded first, and then the hosting service should be decided.
Moreover, WordPress.org offers users more control in terms of the site's configuration and even performance. Also, Bluehost is an ideal option for WordPress hosting as it automates a lot of tasks. Some other web hosting companies worth considering are SiteGround and Liquid Web.
Bluehost is affordable as it costs around $12.95/month. Unlike other web hosting companies, Bluehost offers domain names for free for the first year.
On the other hand, SiteGround is an ideal alternative hosting provider. In case you are planning to opt for a managed WordPress hosting service, then WP Engine or Kinsta can be an excellent choice. It is because they are specifically built for WordPress.
4.2. Important pointers for the hosting provider
Hosting provider is important since it impacts the website's speed, reliability, and even security. So, when you are choosing a hosting provider, make sure they fulfill the three hosting requirements – PHP version 7.5 or more, HTTPS (Hypertext Transfer Protocol Secure) support, and MySQL version 5.6 or more
5. Install WordPress
Once your web hosting is finalized, the web host's WordPress auto-installer tool must be used for installing the WordPress software. Hosting platforms like Bluehost offer automatic installation and will pre-install WordPress for you.
However, there are two ways for installing WordPress. They are:
One-click install from the hosting dashboard
Manually downloading WordPress and uploading it to the hosting account
5.1. One-click installation
When choosing a hosting provider, go for the one that offers a one-click installation feature. Once you have signed up with the hosting provider that offers one-click installation, go to the hosting dashboard, and click on the button that says, 'Install WordPress.'
5.1.1. Steps involved after one-click installation
Basically, you will need to log into your hosting account. Then simply navigate to the cPanel or the control panel. From the control panel, you will get to select WordPress. Once selected, just download it.
You will need to select the URL on which you want to install WordPress. Basically, this is the domain that you have purchased.
Here, you will need to create a username and password. It will be needed to log onto your WordPress site. Once WordPress is installed, a link will be provided for accessing the admin dashboard of the site. Clicking on the link will take you to the login screen of WordPress.
In the event you are not able to perform this process on your own, it is better to take the help of a WordPress eCommerce development company. The experienced professionals of the company will help you out on this matter.
5.2. Manual installation
In case the hosting provider you picked didn't offer the 'One-Click' installation option, you will need to download WordPress to your computer. After that, you will need to upload it to the hosting dashboard. This process is easy to follow.
So, if you are doing the process manually, here are the steps that need to be followed:
Unzip the WordPress package.
Create a database for WordPress on the web server. You will need to create a MySQL user that offers the privilege to access and modify data.
Pick the desired location on the web server and start uploading the WordPress files.
Finally, you will need to run the WP installation script by approaching the URL in a web browser.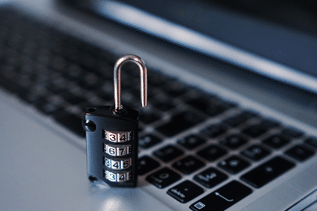 6. Install SSL certificate
You might have noticed that some websites' addresses contain HTTPS. Those websites are considered safe since they have SSL certificates. SSL stands for Secure Sockets Layers and is basically a protocol for encrypting internet traffic and even for verifying the identity of the server.
The SSL certificate's role is to secure the information to be exchanged and even offer certificate information.
You will need to install a free SSL certificate as it will allow securing the website's HTTPS protocol.
7. Install WordPress theme
Once WordPress is installed, you will need to install the WordPress theme. A theme defines a site's layout and appearance. You will find themes that will support certain functions, like eCommerce functions.
To install the theme, you will need to go to the WordPress dashboard. Click on Appearance in the right-hand column. Under Appearance, you will get Themes.
On clicking Themes, you will get the option to 'Add New.' From there, you can add a theme available under the WordPress.org theme directory.
You will need to install the theme's name. Or, in case you do not know the name, the Feature Filter can be used for finding the theme. Pick the preferred theme. Start hovering over the theme and the Install button will show up.
Click on it, and once the installation is complete, just click on the 'Activate Link.' Then you are ready to go. When picking a theme, make sure it is compatible with the WooCommerce plugin.
7.1. Important points to remember when installing a theme
By the fact that many audiences will access the eCommerce WordPress store from various devices, make sure to pick a responsive design. It will help you to ensure that the site performs well for all devices.
From the WordPress theme directory, you will get many responsive layouts for various pages of your online WordPress store. for instance, you will get a layout for the product catalog page or checkout page or landing page.
Remember, each theme comes with a different customization process. So, you will need to follow the customization process carefully. To customize the design, click Appearance → Customize. This will launch the customizer, and you can change the site's color scheme or layout.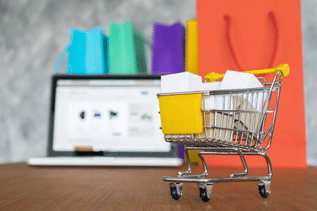 8. Install WooCommerce
Before you go ahead and install the WooCommerce plugin for your eCommerce WordPress store, make sure the web hosting provider has not installed it for you automatically along with the WordPress installation.
WooCommerce is the most popular plugin for WordPress. In fact, the official WooCommerce Extension Store offers free and paid plugins and official extensions from third-party developers.
It allows adding eCommerce functionality to a site. For beginners, it is free and is available from WordPress.org. It can be installed with any other WordPress plugin. The steps are:
Just go to Plugins → Add New in the WordPress dashboard.
Search for WooCommerce.
Install the plugin.
Activate it.
Once the plugin is activated, the setup wizard guide gets launched automatically. In case it doesn't start or gets closed, it can be opened manually also.
8.1. Add business details
Once the WooCommerce plugin is installed and activated, the wizard will ask for some basic details, such as business information from you. Here you will need to offer details of the online WordPress store, like store name, address, currency, country, and region. Retailers can add retail location information as their address.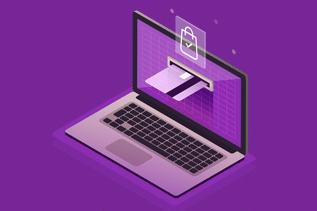 8.2. Pick payment gateway
You will need to select the payment methods for accepting online payments from your eCommerce WordPress store. WordPress provides many payment gateways that can be set up easily.
Most online stores will prefer to go with Stripe or PayPal Checkout. However, other payment gateways like WooCommerce Payments or PayPal Standard are also available.
In case you are planning to operate internationally, make it a point to offer payment gateways that are popular in that given country.
For this step, you will need to go to the Settings page and click on the 'Payments' tab. By default, PayPal Standard, Cheques, Cash on Delivery, and Bank Transfer options are available.
For each payment gateway, just click on the setup button and provide the necessary information. For example, to enable Stripe, you will need to enter the API (Application Programming Interface) Keys. However, ensure you save the changes for your eCommerce WordPress store's payment settings.
8.3. Add shipping options
You will need to set the shipping zones. Keep in mind that WooCommerce comes with the perfect setting, which allows zeroing in on the areas where you are going to ship the products.
You can set a fixed shipping price for each zone or set different prices for different zones. The best way is to integrate shipping with shipping carriers to get live shipping rates.
8.4. Add extensions
Based on the type of business you are running and the area of operation, you will be able to install some extra extensions. The added extensions can help with automating taxes or automatically integrating with the shipping carriers.
8.5. Features of WooCommerce
WooCommerce is a free plugin and allows site owners to customize it as per their business needs. Even though it is a free plugin, some added functionalities do not come free of cost.
However, the features that are available with WooCommerce are:
Product Pages
Checkout System
Secured Payments
Extensive Shipping Options
Automated Tax Calculations
Google Analytics Integrations
Facebook & MailChimp Integrations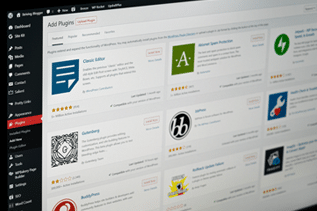 9. Choose a theme
As you might know, themes will control how the WordPress site will look to the end user. So, the next step is to decide on the theme for your eCommerce store.
All themes might not be designed for your eCommerce WordPress store. So, you can go for the themes offered by the WooCommerce plugin. Otherwise, you can simply buy themes from third-party websites like ThemeForest, ElegantThemes, and more.
Choosing the correct theme might be a tough job. If you plan to scale your online WordPress store, it is best to opt for a premium theme.
The themes come in different shapes and sizes and are designed for various purposes. The whole theme can be customized so that a site looks wonderful. In case you are not satisfied with the free themes, go for premium themes from the theme directory.
The themes can be accessed through the dashboard. Once you go to the dashboard, you will get options like 'Featured,' 'New,' 'Popular,' etc. based on the industry type for which the eCommerce store is being created.
9.1. Factors to look into
There are a couple of factors that should be investigated when picking a suitable theme for an eCommerce WordPress store.
You might love the theme on the surface, but it should offer a good optimization feature under the hood.
When choosing a theme, make sure it has a brilliant design and matches the intended aesthetics.
Make sure the theme is compatible with WooCommerce features. As you might know, all themes might not come with an in-built shopping cart module or optimized views for product listing pages.
An eCommerce WordPress site needs to load fast. You must ensure that the theme does not make load time slow.
When you are planning to add eCommerce features with the help of plugins instead of using the theme, you will look forward to some basic functionalities, such as if the theme offers a user-friendly product search option or how the product filters look.
10. Adding products
When you are setting up or starting an online WordPress store, this is a crucial step to carry out.
Once you are done with the core setup of the eCommerce WordPress store, the main thing that is left out is adding products to the database. To add products, you will need to follow a few steps.
Select 'Products' and from there click on 'Add New.'
Here, you will need to provide some product information. Pay special attention during this step.
You will need to provide the following information:
Title
Short and Long Description
Pricing
Product Image
Product Category
Product Tags
Product Type
10.1. Things to remember
Creating categories for the products is especially important. It will allow customers to search for any product from the online store in WordPress very easily.
Similarly, one needs to keep in mind that the Product Type is present under the Product Data box. This is where the product description must be offered.
The product pages form the heart of any eCommerce WordPress store. These pages display all the necessary details related to the product. Sometimes, they might also contain a section called 'Related Products' based on the theme chosen for the online store.
Adding high-quality images is especially important when setting up an online store. Unless you provide quality images for your eCommerce WordPress store, products will not sell. This is because customers will not view your products. Once you have uploaded all product details, just publish it.
11. Install additional plugins
Apart from WooCommerce, there are countless plugins that can be added to the online WordPress store. Each plugin is designed to carry out certain functions for WordPress sites.
For eCommerce-related plugins, you will get plugins that offer full storefront functionality or support some individual functionalities.
For instance, Yoast SEO (Search Engine Optimization) is one such plugin used for improving the ranking of a site across search engines. So, if you are making this plugin a part of your WordPress eCommerce solutions, you can enjoy the top spot of any page.
Similarly, the Site Reviews plugin will allow customers to leave a review on the site. It is being consistently said that social proof is one of the most crucial factors to ensure customers take the desired action. Therefore, adding this kind of plugin is helpful for most eCommerce WordPress sites.
In case you are looking for some additional plugins for the WooCommerce category, then you can opt for CodeCanyon.
11.1. Plugins that online stores should have
Any online WordPress store should include the following plugins:
WPForms
OptinMonster
AffiliateWP
SeedProd
11.1.1. WPForms
WPForms is one of the best form builder plugins for WordPress. This will create any type of form for an online store, such as surveys, contact forms, login forms, and so on. This plugin offers an intuitive drag-and-drop form builder that allows pointing and clicking to create forms.
11.1.2. OptinMonster
This plugin helps with converting website visitors to paying customers. The best part of this plugin is that it comes with tools like lightbox popups, countdown timers, sticky headers, footer banners, and more. With this plugin, merchants can boost sales, improve conversion, grow an email list, and reduce shopping cart abandonment.
11.1.3. AffiliateWP
If you plan to add an affiliate program for your online WordPress store, this plugin is helpful. AffiliateWP allows partnering with affiliate marketers and promoting products for a commission.
11.1.4. SeedProd
SeedProd is one of the best page builder plugins for WordPress and WooCommerce. This plugin will allow store owners to create custom landing pages for their online stores. With this plugin, one will get ready-to-use templates for improved sales and conversions.11.1.5. MonsterInsights
MonsterInsights is one of the best Google Analytics plugins designed for WordPress. This plugin allows seeing where customers are coming from and what their activity is on the website. This comes with WooCommerce tracking. It allows us to see the sales data on the website.
These are some essential plugins that can be used for an online WordPress store. Whether you are a beginner or a pro, make sure to use the right one that will meet your business needs. It is better to take professional help in this matter.
12. Optimizing the eCommerce store
Congrats! You have successfully started an online store with WordPress! Even though your store is functional to receive customers, optimizing your store is important for ensuring success.
When you optimize the site, your online WordPress store will load quickly. Many factors depend on how fast a store loads, such as:
Conversion rates
Search engine rankings
User experience
It is always better to go with plugins that offer fast load time. Themes like 'Botiga' allow the creation of a fast-loading eCommerce store.
To cover other optimizing features, plugins like WP Rocket are helpful.
13. Test your eCommerce WordPress store
Finally, you will need to test your online WordPress site.
Why? Testing will tell you about any glitches that your store might be having, products that are being displayed incorrectly, or navigational issues.
You can even place a mock order to see if the checkout process is working properly or not. Once you are done with testing, you can tweak the look of the product page or add elements to the product catalog page.
14. Make your eCommerce WordPress store live
Once you are happy with your site, make it live for your customers. But before that, make it a point to preview every page.
To make the site live, all you need to do is to go to 'Settings' and then click on 'Privacy.' Once you upload the Privacy Policy, you will get the option to turn on the site as 'Public.'
14.1. Add Privacy Policy
When you are using WordPress to build an eCommerce store, you will be asked to add a Privacy Policy page for the website. This should be done before the site goes live. To add the Privacy Policy to your eCommerce WordPress store, go to Settings, and then click on Privacy. Here, you will be able to add the content as asked.
FAQs for Setting Up eCommerce WordPress Store
Whether you plan to sell consumable or digital products, setting up an online store with WordPress will improve your profit percentage. However, some questions that might come up while setting up an online WordPress store have been addressed.
1. Is the eCommerce WordPress store secure?
You might have planned to set up an eCommerce store with the help of a WordPress eCommerce development company. Good enough. But you might wonder about its security.
Well, if you are using secure hosting and following all basic WordPress security practices, your store is safe.
Also, the eCommerce WordPress store's credit card payments will be processed by a third-party gateway, like PayPal or Stripe. There is no need to stress about PCI compliance and secure payment processing. The third-party processor will take care of it.
2. How long does it take to create an eCommerce WordPress store?
The basic process of creating the store's foundation takes little time. One will get a functioning eCommerce WordPress store within an hour. However, that does not finish the task. Rather, you will take care of a handful of details within the WordPress store, like Adding Products, Tax Rates, Shipping Rates, etc.
These tasks are not complex, but require some time to work through the details, especially when they are done manually instead of through any plugin. But once they are set, the online store will automatically use them.
3. Can an eCommerce WordPress store load fast?
The answer to this question is – Yes. You need to remember that an eCommerce WordPress store can load fast provided it follows all WordPress performance best practices. For instance, make sure to use a fast WooCommerce theme and optimize the content to make any online WordPress store load fast.
4. How much does it cost to start an online WordPress store?
This is a popular question that clients usually come up with when they hire a WordPress eCommerce development company.
The answer really depends on two things: the plan along with the infrastructure and the design and functionality of the online store.
Infrastructure refers to the extra tools that are needed for setting up the store. Plus, depending on the design and the functionalities that you might want to add to the online WordPress store, the cost will vary.
Take Professional Assistance
If you have followed this blog carefully, you will understand that you don't need to be a tech guy for setting up an eCommerce WordPress store. Rather, you will be able to come up with a functional eCommerce store for selling your products on your own. In case you want some added functionalities for your eCommerce website, then it is better to seek professional advice from eWay Corp.
Final Thoughts
The very thought of building an online store is an overwhelming one. One might think that the task is easy for the developers, but it is not like that. It takes a lot of time and effort to build an online store. However, with a little guidance from the eWay Corp professionals, the task might become an easy one.