National Carwash Solutions Design | Development
eCommerce Store for a Carwash Company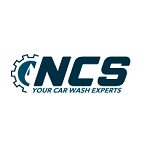 One of eWay Corp's most successful eCommerce projects was for a carwash manufacturer and supplier company. The client sold car wash equipment, cleaning solutions, and enterprise-level machines for dealers, fleets, and rental agencies. eWay Corp successfully designed and developed three different eCommerce websites with shipping and payment solution integrations for National Carwash Services.
Goals
National Carwash Services approached eWay Corp to design and develop a central database schema to support their eCommerce websites. They were looking for design and end-to-end solutions for each of their three brands. Additionally, National Carwash Services wanted a sales tax configuration, a shipping integration with FedEx, and a customer payments solution for credit cards and PayPal. Hence, a mobile-first website was the need of the hour, so users could shop online from their phones and tablets. Plus, the stores needed to meet SEO standards for greater visibility on search engines.
Solutions
Our first step was to gather information about the three brands of National Carwash Services, the team behind their digital efforts, and the internal business processes. eWay Corp's engineers began by collaborating with the client to consolidate the parts database, which included specifications, photos, piecing, and other pertinent details. This allowed us to identify a solution that would help the National Carwash Services take parts stores online.
The entire development process took 5 weeks. Firstly, we designed the database and site architecture for NCS. Then we imported products and set up the navigational hierarchy. At the same time, our designers and programmers streamlined the look and feel of the stores using HTML and CSS. We integrated a FedEx shipping API so that they could calculate shipping rates and generate shipping labels. This ultimately made for a seamless fulfillment process.
eWay Corp also provided the following
3 NCS stores taken online to make parts available 24x7x365
Easy checkout with credit card payments
Multiple shipping options including Ground, PayPal, FedEx
Automated shipping label generation
Automated tax calculation for all states in the continental USA
Hosted on Google Cloud for high availability and redundancy
Secured with Web Application Firewall to protect against attacks
Well-supported eCommerce experience to build customer relationships and drive loyalty