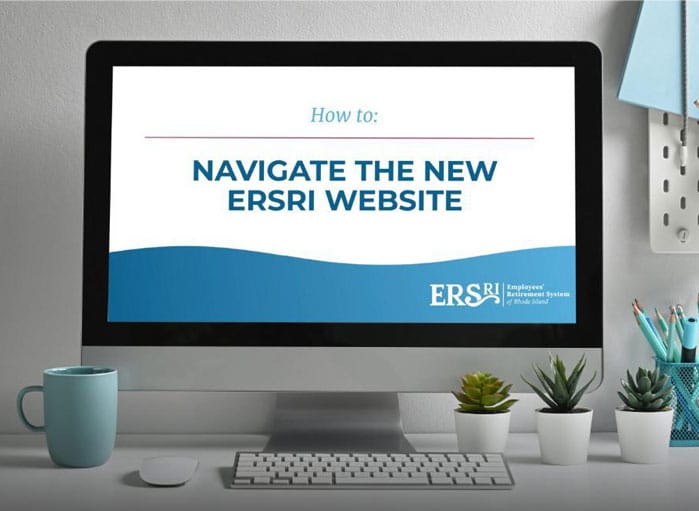 Creating a Modern and
Goal-Centric Website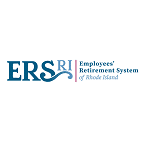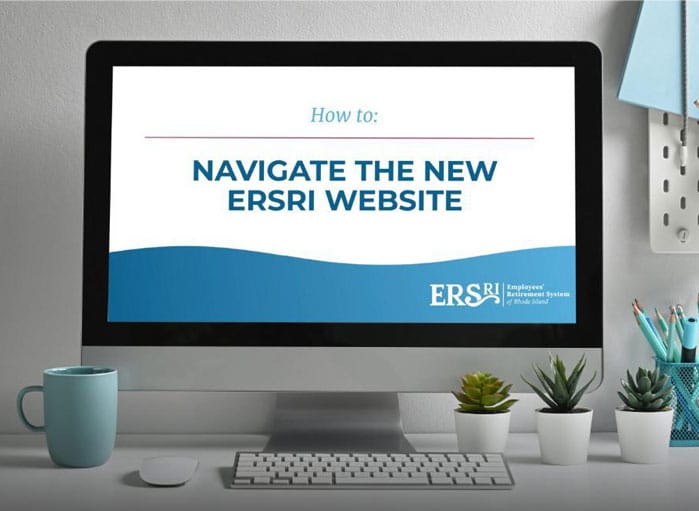 The Employees Retirement System of Road Island (ERSRI) provides retirement, disability, and survivor benefits to state workers, public school teachers, judges, and other eligible employees. Their online presence serves as a hub of retirement information, forms, initiatives, and more.
Goals
For over 85 years, ERSRI has been helping public employees prepare for retirement. Starting from hiring, their services continue throughout the member's career and retirement. One of ERSRI's primary goals is to provide timely and accurate information to their member—using tools and technologies that make retirement information easily accessible to all.
ERSRI had a functioning website, but it was very disorganized, unattractive, and difficult to navigate. The people who visited the website included retirees, employers, and ERSRI members, but the layout and structure of the site made it difficult for any of those groups to find what they needed without feeling confused or disoriented. eWay Corp took on the goal of improving the overall UX/UI while also providing a clear, accessible user pathway for each type of visitor.
ERSRI chose eWay Corp to fulfill its project requirements because the company impressed them with its openness to organic, fluid discussions on project requirements and the overall vision. Unlike some of the other proposals on the table, eWay offered a presentation of solutions that were not cookie-cutter but catered to the needs and unique goals of ERSRI.
Solutions
ERSRI had a website, but it was unattractive, unorganized, and difficult to use. It was a perennial problem for the organization's members, who were retirees, employers, and others in the restaurant industry.
eWay Corp is known for their beautiful architecture and reimagined user experience. The new ERSRI site was built using the Drupal 9 platform and it comes with an in-built section for news and updates as well as quick links section for user journey common actions.
The new site has been designed to cater to the needs of small businesses as well as big corporations. It also has a responsive design making it compatible with all devices such as PCs, tablets, and mobiles.
eWay Corp also provided the following
Attractive, clean new design
Reimagined UX/UI
Drupal 9 platform
Section for news and updates
Quick links section for user journey common actions