WordPress website owners – it's time to heave a sigh of relief. WordPress 6.2.2. is now available!
The latest version of WordPress, 6.2.2., is out now! And this is even most important for those who updated their sites with Word6.2.1 and experienced their websites crashing.
Now, let's delve deep into this latest update.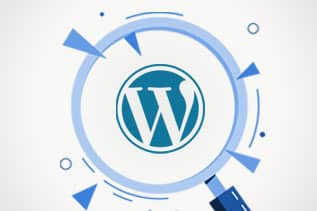 1. Understanding the Importance of WordPress 6.2.2
One thing that must be taken close note of is that this WordPress 6.2.2 is only a slight modification and not a full overhaul. Despite its minor nature, this update is significant as it resolves a bug and strengthens security.
The bug addressed in this release was related to a vulnerability discovered in version 6.2.1. The WordPress community contributors worked swiftly to fix the flawed security patch and ensure the continued safety and proper functioning of websites. This update includes an additional patch specifically designed to address the vulnerability found in 6.2.1.
The security improvements in WordPress 6.2.2 reinforce the protection of your website and its data. It is highly recommended to update your WordPress installation to benefit from these bug fixes and enhanced security measures.
2. WordPress 6.2.1: What's The Fuss?
On 16th May 2023, the WordPress core team rolled out a WordPress 6.2.1 update. This recent update came bundled with five crucial security rectifications, including a Medium-Severity Cross-Site Scripting vulnerability, a Medium Severity Directory Traversal vulnerability, and several lower-severity vulnerabilities. While this update included several crucial security rectifications, it also caused unexpected problems for some users. Many users experienced issues with shortcode support from block templates being removed, leading to the malfunctioning of plugins on websites that utilize the WordPress blocks system.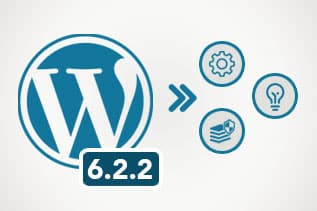 3. What to Expect from the WordPress 6.2.2 Release?
The 6.2.2 release of WordPress addresses the compatibility issues introduced in the previous update (6.2.1) by ensuring that block themes properly parse shortcodes in user-generated data. This additional improvement further strengthens the security and stability of your website. It reflects the proactive nature of the WordPress community and the dedication of the security team in responsibly addressing vulnerabilities and swiftly delivering patches.
The block themes parsing shortcodes in user-generated data is one of the major updates in this release. Well, the 6.2.1 release had a patch for this, but 6.2.2 needed to harden it even more.
This shows both how proactive the WordPress community is and how diligently the security team works to ensure vulnerabilities are responsibly reported and swiftly fixed.
This update process begins automatically in the background, but one can also download the update from WordPress.org.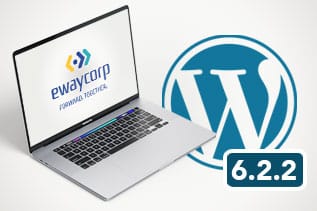 4. WordPress 6.2.2 Update
To update your WordPress website to version 6.2.2, follow these steps:
4.1. Automatic Update
If your site supports background updates that run automatically, the update process will begin in the background without any action required from your end.
4.2. Manual Update
Alternatively, you can manually download the WordPress 6.2.2 update from WordPress.org. Access the WordPress Dashboard, navigate to the "Updates" section, and click on "Update Now" to initiate the update process. Once completed, your WordPress installation will be up to date.
If you encounter any difficulties during the update process or require further assistance, our professional team is here to help. Feel free to reach out to us for support, and we'll be glad to assist you in ensuring a smooth and successful update.
For additional resources and information, you can visit the official WordPress website at WordPress.org, where you can find comprehensive documentation, forums, and a community of WordPress users and experts who can provide guidance and support.