Drupal is a secure and reliable open-source CMS. The outside-the-box features and flexibility Drupal brings make it an attractive framework for building websites and developing other web applications. In this post, we'll look at the new features in Drupal 9 the upcoming version of Drupal.
Drupal 9 is going to be released on June 3, 2020. It's the first major Drupal release with inbuilt backward compatibility. If you're already on Drupal 8, this means that the upgrade to Drupal 9 is likely to be quite smooth, and you'll be able to get the benefits of more updated underlying libraries.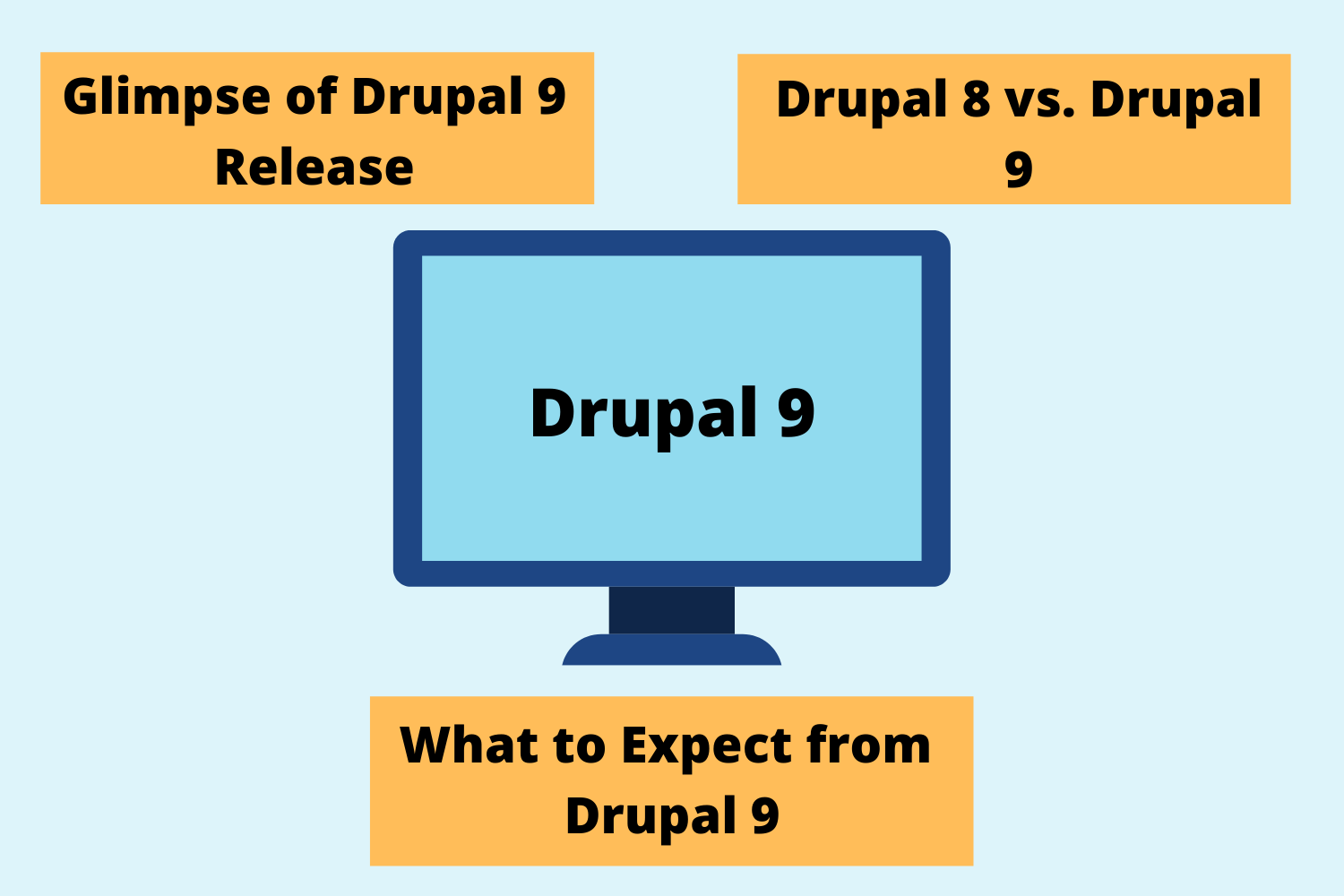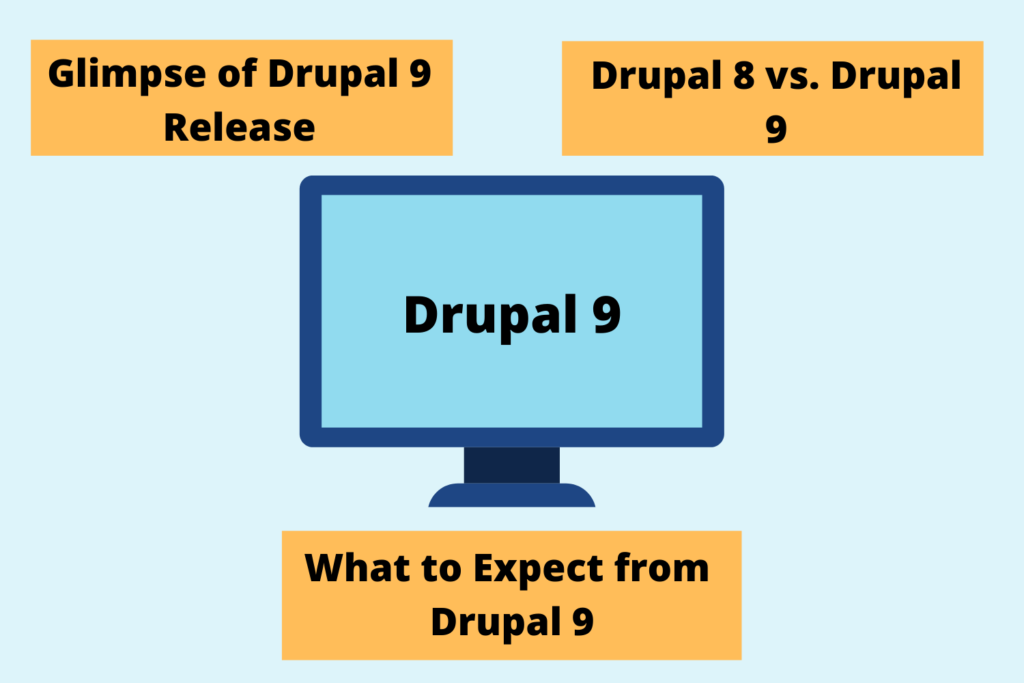 A Glimpse of the Drupal 9 Release
Launching in mid-2020, this new version of Drupal is going to overhaul how Drupal handles upgrades.
Until now, every major new version release of the CMS has re-invented large sections of the platform. Going forward, the development team of Drupal intends to have a new model in place, with Drupal 9.
Drupal 9 will be developed based on the current existing architecture. It will continue to be updated every six months with minor updates. Using the CMS is likely to be way simpler with this latest version.
If you've always wondered whether Drupal is right for you due to concerns regarding the upgrade process, Drupal 9 may be a pleasant surprise!
Drupal 8 vs. Drupal 9: Key Differences
There are two key differences between Drupal 8 & 9:
1. Updates of the dependencies to versions which will stay supported
2. Removal of the deprecated code before Drupal 9 release
According to Drupal.org, other than these differences, Drupal 9 is likely to be the same as Drupal 8's last minor release (Drupal 8.9.0).
What to Expect from Drupal 9?
Although this new version of Drupal doesn't come with as dramatic of changes as those from previous major releases of the CMS, however, there are certainly some changes and features it brings. Let's have a look at what changes and new features we can expect in Drupal 9:
1. Upgrading to Drupal 9 will be quite smooth
Starting from Drupal 9, all the major software releases of the CMS will be smooth and seamless. Drupal 9 is basically Drupal 8 stripped of the deprecated code.
If you've eliminated all dependencies and old code by Drupal 8.9, you can upgrade your site to Drupal 9 in a hassle-free way.
2. Twig and Symfony Versions
After November 2021, a newer Symfony version of Symfony 4 or 5 will replace Symfony 3. Additionally, Twig 2.0 will be upgraded.
As a benefit of Drupal 9, these upgrades will lead to improved developer experience, higher performance of the platform, and heightened security.
3. Deprecated Code
Drupal 9 will not support codes that are indicated as deprecated in Drupal 8.
Keeping this in mind, it's good to keep removing the out of date codes from your D8 website. This will help you to carry out a smooth upgrade to Drupal 9.
4. Contributed Modules
It's highly likely that a single codebase is shared by contributed modules, and so, they work on Drupal 8 as well as Drupal 9 websites.
5. Reduced third-party dependencies
Dependencies will be considerably reduced in Drupal 9 as all deprecated functionality is going to be eliminated by the time of its release.
6. Panelizer to be removed
One of the modules removed from Drupal 9 is Panelizer. Panelizer will be removed and replaced by Layout Builder. Although Layout Builder was present in Drupal 8 too alongside Panelizer, Drupal 9 will solely have Layout Builder. This is another prominent feature among the new features in Drupal 9.
7. Drupal 8 modules works with 9
This is a significant change in the new version from its predecessor.
By the time Drupal 9 is launched, all contributed modules of Drupal 8 will completely have Drupal 9 compatibility.
Wrapping Up
So, Drupal 9 brings no dramatically disruptive changes, but changes indeed! And these changes are likely to improve the CMS performance as well as boost development efficiency.
Both Drupal 7 and 8 will provide support until 2021. However, if your website is running on Drupal 7, it's wise to update to Drupal 8 as early as possible. If your website is on Drupal 8 already, the upgrade to Drupal 9 is likely to be quite simpler.
As the launch is just around the corner, start planning for your upgrade to Drupal 9 now!
eWay Corp is a premier IT services company based in Des Moines, Iowa. We offer 360-degree technology services including but not limited to web development, hosting, cloud services, and managed services. Leverage our technical expertise to take your business to the next level!