Even just one hour of downtime can be a website owner's worst nightmare. Besides just the expenses, your online reputation can be at stake. You could even land in legal trouble. To sum up, this spells disaster for your websites. Don't take any chances and let us help you avoid some common web hosting mistakes. Here are some useful tips to avoid them.
Not having a reliable hosting provider
Partnering with a reliable hosting provider comes with a cost. But free hosting comes with a greater cost. Over the years, we've heard website owners telling us that they're fed up with inadequate features and useless advertisements.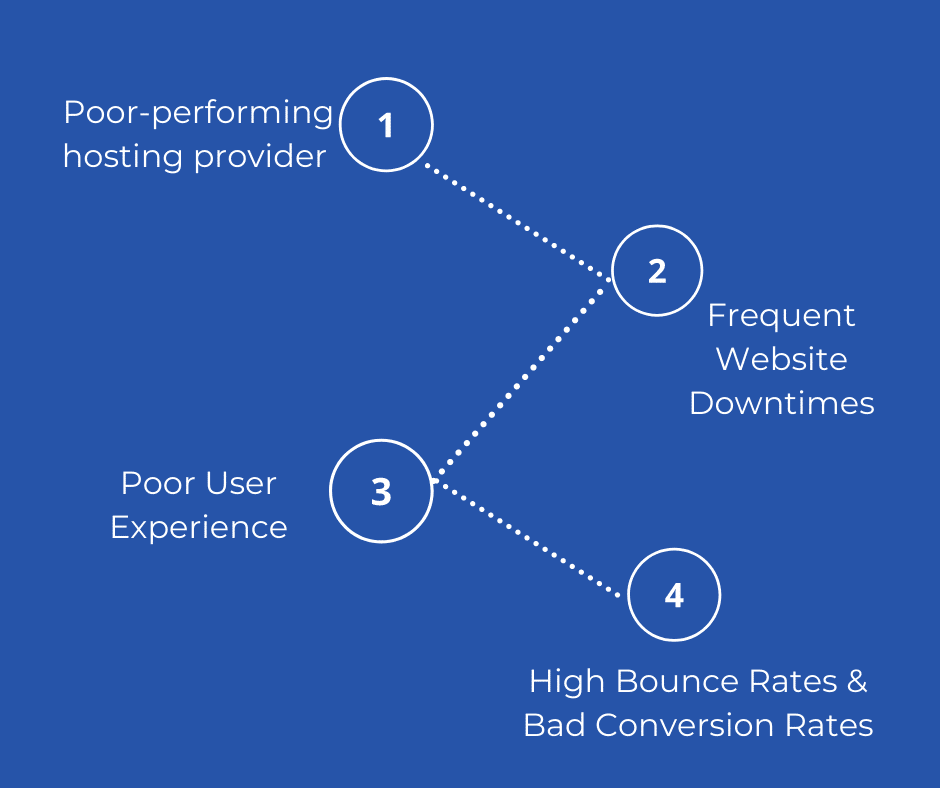 Choose a proper web hosting provider and avoid needless website downtime. You'll notice a marked difference in your website's performance.
Pages will load faster
No more technical glitches and there'll be someone to address those issues
No more difficulty in running animation and video scripts
You can scale up or build your website as required
Notice a difference in ranking on SERPs (Search Engine Result Pages)
Not being cautious about ADA compliance
Did you know that website accessibility lawsuits skyrocketed in 2019? You may be thinking that it doesn't concern you, until you face a lawsuit for your website not being compliant. As per the Website Content Accessibility Guidelines (WCAG 2.1), your website needs to be accessible to everyone, including people with disabilities.
Section 508 of the Rehabilitation Act of 1973 specifies that all companies doing business with federal agencies must ensure that all electronic information and communication technology (ICT) are accessible to people with disabilities.
WCAG focuses on 4 basic foundations to make web content accessible to everyone: a) the content should be made viewable for everyone b) information should be simplified for everyone to understand c) everyone should be able to follow a site's layout d) the framework should be compatible with all devices and assistive technologies.
As per the Americans with Disabilities (ADA) Act, most businesses need to make their website content accessible to people with disabilities. You need to follow all the regulations stated above to create an ADA compliant website.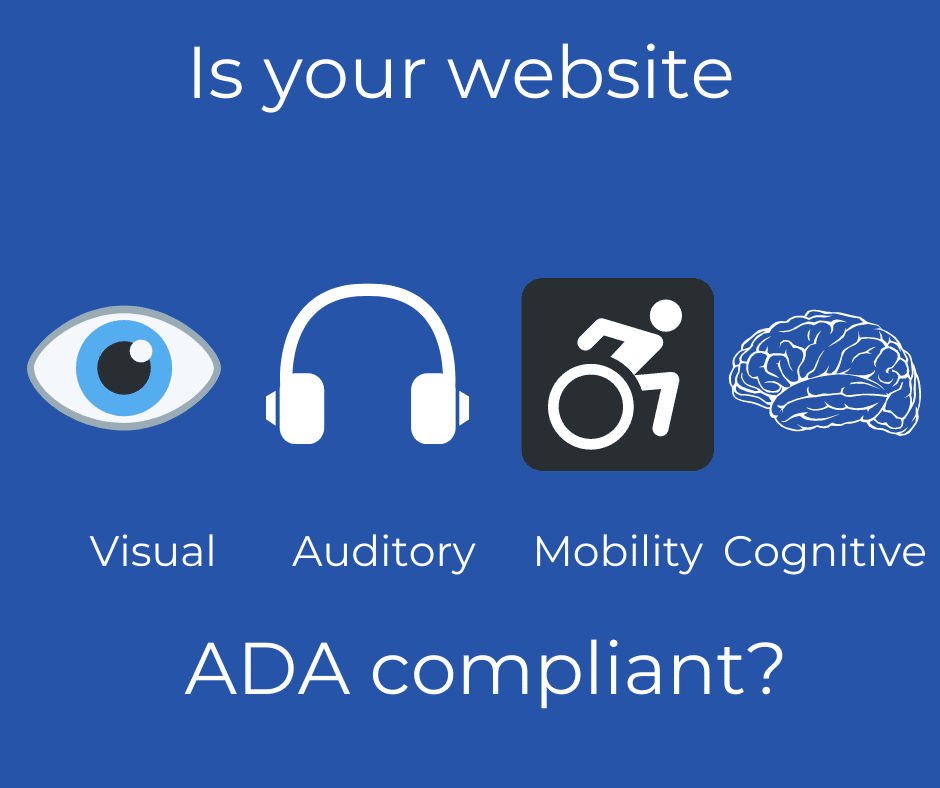 Now, complying with such regulation is neither easy, nor inexpensive. There are web hosting companies that'll offer manual accessibility solutions at a steep price. But often, there is no maintenance clause included in it.
With each monthly update in your website, there'll be inevitable accessibility gaps. Regardless of how much money you spend, your website will always be at risk of being non-compliant.
As a website owner, you can't be compliant all by yourself. You need the technical know-how and help from a proper web hosting partner to eliminate the possibility of being non-compliant. Select someone who can help you with these technicalities. But finding the right team can be a bit difficult, which brings us to our third point.
Not doing enough research: Mistakes to avoid when choosing a web host
Before you choose a host, do your research. You might be tempted by promotional texts like 'free forever' or 'unlimited'. But this will never guarantee that you won't repeat the web hosting mistakes like everyone else. It's literally impossible get everything required to keep your site secure and fully-functional for free with unlimited use. .
Check the disc space quota and bandwidth offered by the web hosting service. But don't forget to watch out for other limitations that are in fine print and are overlooked.
You can always ask your web host if you can
Use Secure Shell (SSH)
Install new software if needed
Maintain several POP accounts
Have the provision of add statistics to the account
Use a shopping cart if required
With a proper hosting plan, you can always enhance the features of your website later.
Not being cautious about website security
You may have heard about dedicated and shared hosting. Is there any difference between the two? You can select a shared web hosting service or a VPS depending on your requirement.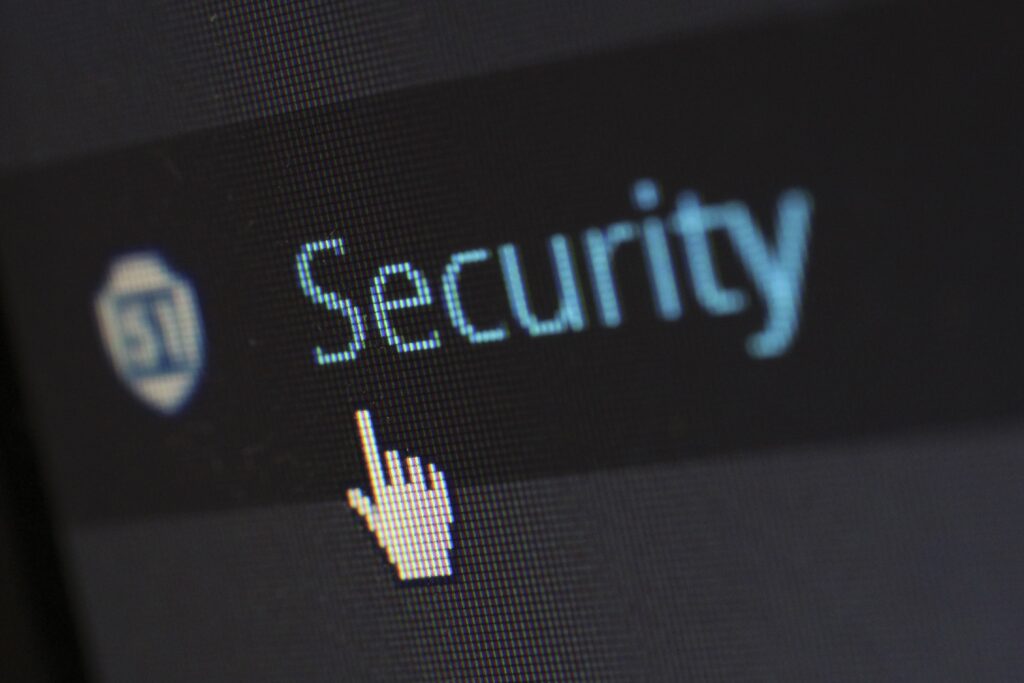 Sites that experience high traffic should always choose dedicated web hosting. We'll tell you why you shouldn't compromise on web security issues!
Let's take an example. When you're in a shared server with a payment structure of $5 to $50, you're sharing the space with thousands of other site owners. Now, if any one of them experiences a malware or a virus attack, you'll face the consequences too. The load speed of your site will be affected, and you may have a server shutdown for a few hours depending on the severity of the situation.
Simply put, the money that you plan to save on shared hosting will eventually drain when your online business faces trouble with a server shutdown. You may still consider a shared hosting service if you're a start-up and want to scale up gradually as the business grows.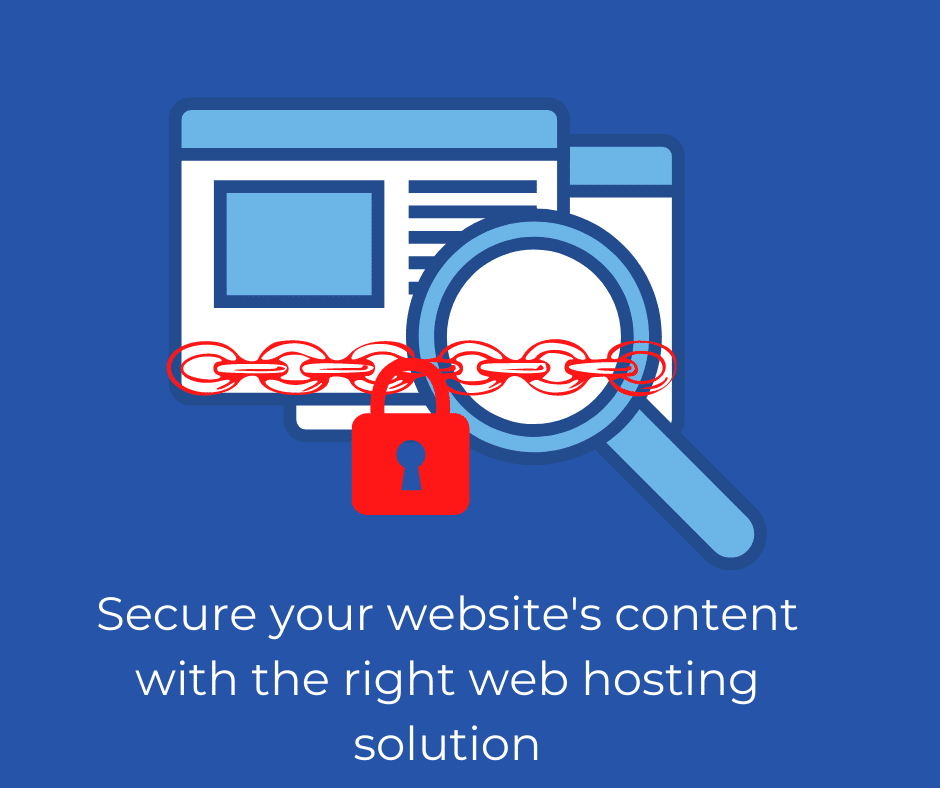 Not realizing the SEO implications of web hosting
Hosting problems can be a major problem for your SEO. If you think that a 99% uptime guarantee is all you need for your website to run smoothly, you're wrong. Believe it or not, you need a proper web hosting solution for most of the common errors occurring in a website.
You're putting your site's credibility at risk, with problems like database connection errors, slow site speed, shared hosting with frequent intervention from spam sites. And this is not only problematic for your human audience, even Google bots find it frustrating.
Don't make these web hosting mistakes or you may end up de-indexing your site in Google. Without a reliable host in place, your SEO skills will fall flat.
Over the years, we have realized the secret to common website problems and solutions is a reliable host. Partnering with a web hosting provider can make a huge difference to your site. Are you with the right web hosting partner? Think about it!