Did you know that some web notifications can cause you harm? Agreeably, our digital lifestyle necessitates the use of various devices from computers, laptops, and tablets, to smartphones. This prompts the undeniable need for protection in these devices as people in the digital world access, store, and exchange information to and from multiple devices. By well-known definition, antivirus software is a program used to scan, detect, remove, or quarantine computer viruses from your computer. It can also help prevent such viruses from infecting your system again. Many of these antivirus programs have evolved with additional functions and benefits. However, their primary function remains to be centered on the detection and removal of computer viruses.
The majority of antivirus software works automatically and/or by manual scanning. The latter option enables you to scan files or your computer system when you want to do so; whereas the former scans files downloaded from the Internet, drives, or disks inserted into your computer. Antivirus software installed in your computer scans the entire internal hard drive regularly along with the files created by software programs.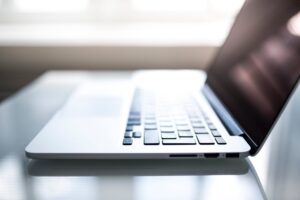 Why Antivirus Software Is Necessary?
Antivirus software is updated constantly because viruses evolve. This is the very reason why antivirus software also has to constantly evolve to combat the advancement of the reach of viruses. Most antivirus software updates themselves regularly depending on your subscription or agreement with them.
A virus is only one of the many types of malware but it is most commonly used by people with malicious intent. Any malicious software designed to intentionally result in any form of harm or damage to a computer or a network is malware. Some examples of malware are adware, spyware, trojans, worms, and viruses. This malware can harm your computers or mobile devices in many different ways ranging from simple and annoying to severe and long-lasting. It can even be permanent in worst-case scenarios. This malware can impact your computer or mobile devices with minor disruptions to compromising your privacy and security.
Benefits of Antivirus Software On Your System
Today's computers and mobile devices are commonly armed with antivirus and protection software. Some of this software is already integrated within the devices' system while others are acquired, free, or purchased, separately.
There is no doubt that antivirus software is a must in every system, but how do you choose from a long list of available antivirus software? Let us take a look at the features an antivirus software offers and which benefits to suit your working system best.
1. Compatibility
You must ensure that the antivirus program that you are considering is compatible with your computer's hardware and software specifications, especially for older computers. You must read the antivirus software's specifications as some can come in conflict with your PC's built-in antivirus software.
2. Extent of Protection
A good antivirus program should have multiple security levels of protection against possible cyber risks or threats. Check for its all-inclusive protection system. Insist on information on test results conducted and certified by reputable certifying agencies.
3. Affordability
There is good free antivirus software available but the paid ones carry more features and are very likely to be more effective. Be aware of your needs and choose the low-to-mid priced options that work within your budget. You don't need to have the most expensive software. Also, keep in mind that most antivirus software offers a free-trial period. This can help you decide which one is worth investing in.
4. Installation and Ease of Use
Make sure that your antivirus software is easy to figure out, install, and navigate. Most software now is easily installed with a click-through installation wizard that requires little or no technical expertise. The antivirus software's default configuration should be easy enough to follow for users who are not very tech-savvy. Users should be able to quite easily figure out if a little tweak in the settings is needed or if there are enough available resources online. If your chosen software requires technical installation or assistance, there should be an available technical support service available for you.
5. Add-on Value / Features
Choose antivirus protection that can also automatically screen e-mail attachments before downloading or opening them, and even websites before accessing them. Paid antivirus software may include features like spam filtering, file encryption, parental controls, firewall protection, and more.
6. Update
The best antivirus software automatically performs updates regularly or as needed to keep its system up to date. This ensures that it can promptly and effectively protect your system from the leveled-up attacks of viruses and other malware.
7. Availability of Support and Warranty
High-quality antivirus software has extensive technical support online and/or offline. It should come with online tutorials, FAQs, or user forums. The best ones provide those already mentioned plus technical support available 24/7 by chat, e-mail, or phone. Review warranty inclusions and terms as these can give you a lot of advantages.
Frequently Asked Questions
What is this threat called ransomware?
By the word ransom, you may already have a hunch about what ransomware is. It is a highly emerging threat with all the information stored and passed around digitally today. Ransomware or ransom malware is a type of malware that prevents access to your system and files unless you provide ransom payment to regain access. Payments are demanded in cryptocurrency or through credit cards. One of the most common ways ransomware can trickle down to your system is through malspam or malicious spam. It is an unsolicited email that attackers send to deliver malware. These emails may appear to have PDF or Microsoft Word attachments. Clicking these attachments may ultimately bring peril to your system as they have links that lead to malicious websites.
It pays to take caution when opening emails and attachments even if they appear to be from a trusted source. An antivirus software prompts you to double-check before downloading an attachment. Most antivirus software even detects suspicious email sources and notifies you before you open them.
What eWay Corp say about the use of Antivirus software?
In a world that has very quickly become digital in almost every aspect, caution is imperative as others work against progress and productivity. The best antivirus software is the kind that works for your system seamlessly. This varies for everyone as we all don't have the same setup, so you must very well know your system and its vulnerabilities. Then you can anticipate where possible attacks may strike and effectively dodge them. A great technology partner can boost and reinforce awareness and security in all that involves digital technology. Stay constantly updated and informed. Get sound advice from the technology partner that knows and understands you and your organization has specific needs. Call us at our toll-free number, 877-487-3929, or visit our website for inquiries on our services. For consultations and appointments, you are welcome to drop by our offices in Johnston, IA, Boca Raton, FL, and New York, NY.