Dedicated WordPress Developer
We Help You Get the Right Talent
Get WordPress Professionals Dedicatedly Working for You.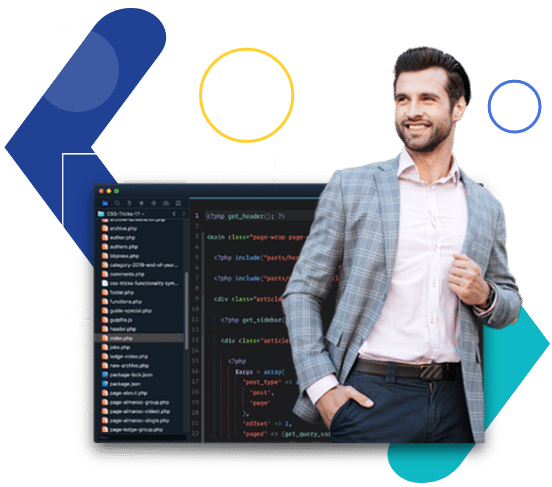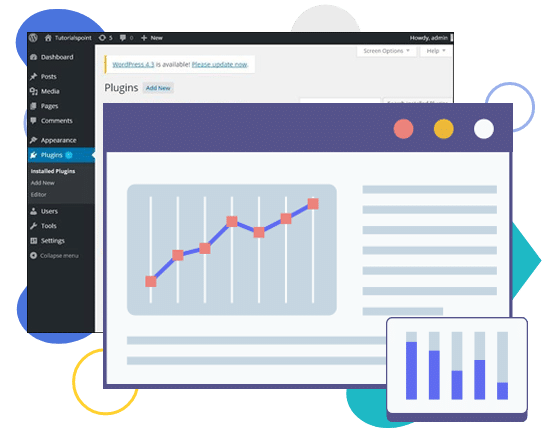 Hire Dedicated Expert WordPress Developers
Hire a Professional WordPress Team or a Skilled WordPress Developer to work dedicatedly on your project. Whether it's for new WordPress website development, design, revamp, maintenance, migration, or support, we go above and beyond to offer the best developer/developers for your WordPress tech-stack-specific demands.
eWay Corp has been providing reliable and cost-effective WordPress solutions over the past 14 years.
"70% of our developers with 6+ years of professional WordPress experience."
Our developers have worked on 70+ projects and have offered tailored WordPress solutions that not only meet industry standards but also align with the specific needs of your business.
Our seasoned WordPress developers hold proficiency in all advanced tools and technologies including Angular JS, Ajax/JQuery, Bootstrap, CSS, CSS3, Divi Page Builders, Elementor, Genesis, HTML, JavaScript, MySQL, PHP, React JS & APIs, and more.
In fact, our seasoned WordPress programmers also have experience working with version control systems like Github, Gitlab, Bitbucket, and their workflows.
No matter your team's goal, our talented WordPress developers will adapt and join your team to get it done. Our skilled and experienced WordPress developers have a thorough understanding of development standards, and methodologies and can align with your team to design custom solutions tailored to your unique company requirements.
How Does Our WordPress Developer Help You?
With a vast array of development projects in our repertoire, we look forward to providing our clients with the best possible service. The perks of hiring a skilled and dedicated team of WordPress developers from eWay Corp are:
Agile Workflow
Waterfall is an outdated technique. At eWay, our developers adapt to Agile development methodology to create bug-free solutions that comply with the latest industry standards. To ensure the overall success of your project, our WordPress experts for hire will collaborate closely with your team throughout the project cycle.
Effortless Communication
Throughout the whole website development process, our experts will keep you in the loop by maintaining clear communication. This will help our developers to work in sync with your business requirements.
Daily Progress Reports
As you outsource WordPress developers from eWay, you don't need to worry about project updates. Our professional WordPress developers will send out the daily reports for you to review.
Team Augmentation or Project Speed Up
Whether you need to fill the competency gaps within your organization or need to speed up your project delivery to make time-to-market shorter, we are here to help you out. When you hire WordPress developers, you benefit from adaptable engagement models that fit your spending needs and don't increase costs.
Dedicated Team
When you outsource WordPress developers from us, you get a dedicated developer(s) to work on your project, they can jump in right from beginning or whenever you need them and take your project to the end. Our team members can adapt to your team without any fuss.
Speedy Development
Well, timesaving is something both you and our programmers value. We've got the experience of getting your project done on time.
Reach out to us today and find out how our dedicated WordPress developers can help you execute your next WordPress project.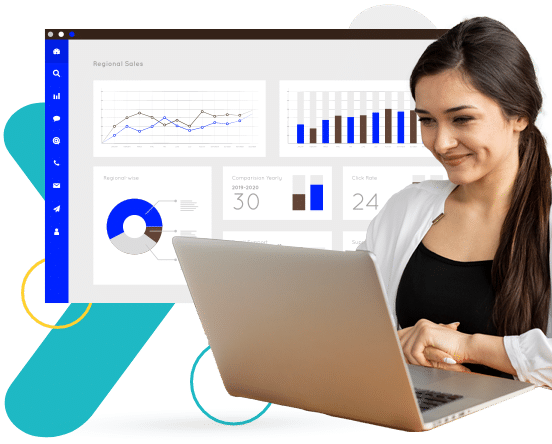 Empower Your Business with Our Expert WordPress Developers!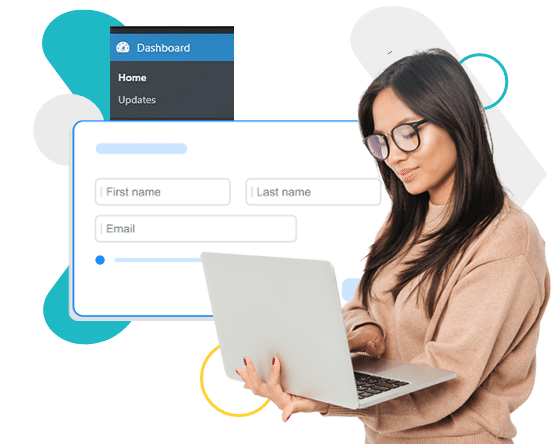 Hire Our Expert WordPress Developers Easily
We want to make it easy for you to hire our dedicated WordPress developer. To benefit from a seamless onboarding experience, follow these steps:
Step 1: Drop an Inquiry
This is your first step towards hiring WordPress developers. Simply send us your project details and specific requirements to help us understand your needs.
Step 2: Talk with our Consultants
One of our expert consultants will reach out to you to discuss and understand your project objectives further. We will even explain our work process to you.
Step 3: Assign You WordPress Developers
Once we understand your project requirements, we'll assign you the right developer for your project to join your team and execute your plans.
We are the perfect WordPress Website Development partner you have been looking for. Here's why:
14+ Years of Industry Experience

70+ Successful Projects

50+ Happy Clients

Certified Developers

Best Pricing

No Hidden Fees & Expenses

Transparent Billing

On Time Project Delivery

24/7 Support

Agile Workflow

Global Presence

Quarterly Business Reviews 

Top-Notch Communication 

Personalized Solutions 

Dedicated Project Manager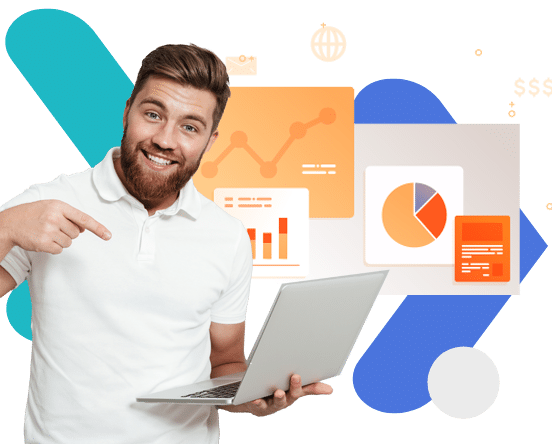 Why Hire Expert Developers from eWay Corp?
Our WordPress Developers truly shine in the marketplace! With skills and expertise that are simply unrivaled, they stand head and shoulders above the rest!
To ensure quality at all levels, our WordPress developers consistently follow worldwide quality standards and best practices for any WordPress development solutions.
Our developers can provide a fully customized site. Whether you need to add CRM solutions or build ADA-compliant WordPress websites, our developers can do that for you without any hassle.
Our developers will create WordPress sites that properly adhere to W3C standards. The theme code will also be checked by our developers to make sure it complies with WordPress coding standards.
Need Dedicated WordPress Developers For Your Project?
What Our Clients are Saying