Cloud computing will help you to achieve a lot with minimum effort. You need the right cloud service providers to optimize your business.
Businesses have embraced cloud because it offers several advantages. Some of the advantages like reduced expenses, enhanced flexibility, automation of processes and ease of use are not unknown. Skeptics of course, will point out that loss of data control and security breaches are serious concerns. So, as one of the leading cloud service providers, we have compiled a list of how eWay Corp can help you. Review the list and find out how they apply to your business.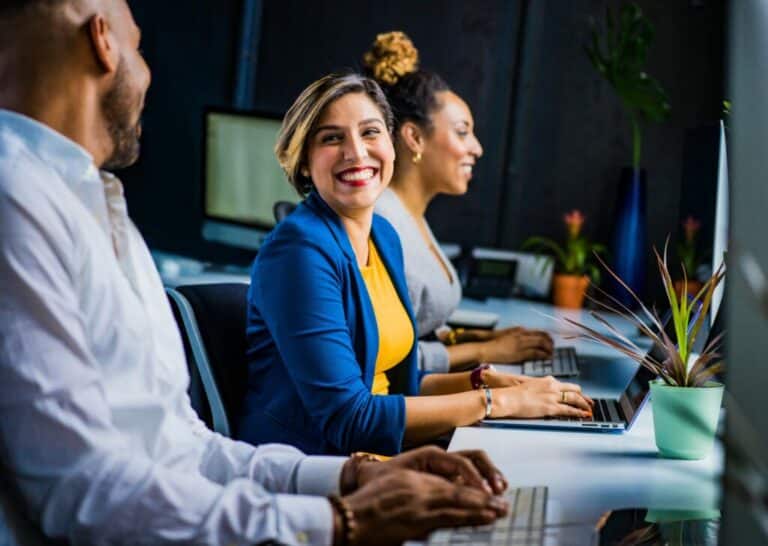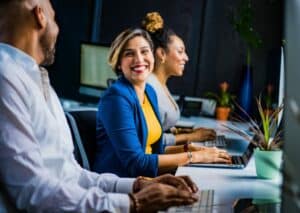 Scale down your business expenses
It is impossible for traditional data center architecture to keep up with the large volumes of data produced. As an organization, you are clearly at a competitive disadvantage if you are not using a secured public cloud platform.
Think of a situation. Your eCommerce site can face unpredictable server loads with a sudden data spike which a traditional server cannot handle. This can be fatal, especially if your customer cannot access crucial data at a critical moment. Now think of a cloud-based data infrastructure solution. It is cost-effective, efficient and most importantly responsive to emergencies.
And how do you scale down your operational expenses? You pay just for the server load you require decreasing the data management expenses. Technology of good cloud platform has made it possible to eliminate expenses for unnecessary local server space.
Transform your business infrastructure
Why do you need to huddle in an office cubicle when you can work literally from anywhere in the world with cloud-based office system? As cloud service providers, eWay Corp gives you the opportunity to work remotely. Now you have the flexibility to work on projects even when you are not in the office. Cloud-hosted services like Skype keep lines of communication open at any time between collaborators and managers without a hassle.
Just think about how you can reduce your expenses by doing away with a traditional workspace. Cut down on your operational expenses and enhance your capabilities with a flexible working space. The capacity to work remotely calls for a more inclusive workforce. Process is streamlined and you can get ahead of your competitors by managing time and expenses.
Flexibility in data management
Collaborative work environments are the call of the day. Both Microsoft Office 365 and Google G Suite offer excellent support for group projects. These platforms allow multiple users to work on the same project at the same time without any conflict. Most importantly, each change is reflected in real-time across unlimited devices.
'Living documents' on cloud computing services allow better collaboration among employees. This fundamental shift in teamwork between people has changed the way we communicate with each other. It is the new age for a digital workspace. The role of IT professionals become more enhanced as instead of concentrating on infrastructure management, they can shift their attention to bigger things like data analytics.
Still stuck with exchanging emails? Improve efficiency by shifting to a meaningful platform such as Microsoft Office 365. At eWay Corp, we enhance the capabilities of your organization by offering cloud-based services to make your office proactive.
Better IT security: protect your data
For many businesses, small or big, IT security remains a major cause for concern. With increasing security threats, it is literally impossible to create a solid defense of critical infrastructure. With a hybrid cloud system, you have backups of local data in the cloud in real-time. More protection against vulnerability threats and less reliance on manual backups are assured.
Forget about system shutdown, data disasters and security lapses. Now you have a backup of all your data. With decreased risk of system failure especially with large volumes of data, you are more at ease.
Over the years, more people have moved from the public cloud and looked for a combination of private and public cloud. Firms which follow a hybrid cloud strategy acquire maximum efficiency in terms of data management, better IT security, and workspace efficiency. What you can do is combine an external cloud service provider like eWay Corp with an on-premise system. A good option would be Microsoft Azure Stack where organizations have the benefits of both private and public cloud on one azure platform. And you have unlimited cloud storage space.
Easy access to data and technology
Just think how convenient it would be if all your employees can access all data any time from anywhere. As cloud does most of the thing for you, there is no need for IT staffs for server maintenance or fixing of bugs. With a basic user interface, you have timely and guaranteed management of IT services.
If this sounds convenient, just imagine how great it would be when cloud service providers like eWay Corp help you to take your business a notch higher.
Enhanced support from cloud service providers
Idea of cloud computing is different in a smaller organization from a larger company. A bigger company will be looking at an Infrastructure as a Service IaaS solution, one that needs to be integrated into an existing system. Sounds complex, but completely achievable. A smaller company will be looking at a more comprehensive Software as a Service, SaaS applications. At eWay Corp, we are equipped to handle both.
Think of eWay Corp as your go-to friend who is accessible 24×7. We are your reliable friend who is available for your business every day without fail. With an onsite IT infrastructure, the process is so complex, that often resolution comes long after the crisis is over.
We have a clearly defined SLA which states clearly about our availability, host failure solutions, data center uptime, migration status and application performance. eWay Corp is here to assist you with any issues that you face.
Why choose eWay Corp for cloud computing services?
As technology moves at breakneck speed, you simply cannot ignore the advantages of digital transformation. Cloud is the main catalyst for this change and the hybrid cloud will have a key function in this transformation.
Success of any business is measured by customer experience. A cloud-enabled business model allows organizations to discover newer channels to enhance customer experience. Contact us and talk to our experts to know how we can help!